Incentive travel is estimated to be worth around $75 billion globally, and for good reason. Travel is becoming more than just a reward method it has developed into a tool to drive motivation and improve the workplace. Taking care and engaging your top talent is absolutely essential in today's marketplace.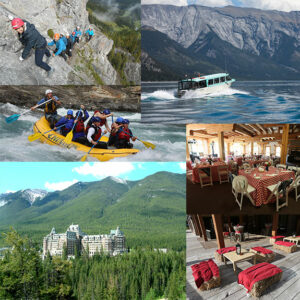 An incentive program can yield many positive benefits, including employee motivation, dedication, and team building. Providing a memorable experience has been proven to be more effective than money in motivating employees! Furthermore, incentive trips not only help the employee, but they also help the employer as well. Fun destination trips increase employee morale, engagement, and teamwork, which all lead to an improved working environment. A happy employee is a happy workforce, and happy people are more productive. There are also several hard dollar benefits. If you design your incentive program to drive sales, it will ultimately drive your bottom line.
INCENTIVE TRAVEL TO BANFF, ALBERTA
Paragon Events recently managed a special incentive trip to Banff, Alberta, in the heart of the Canadian Rockies.  The UNESCO World Heritage-listed Canadian Rockies have 180,000 square kilometers of breathtaking views. A favorite destination for travelers from around the world. Enjoy awe-inspiring mountain views with perfect reflections.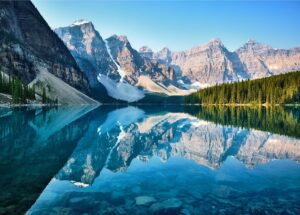 The invitation for this incentive travel program was extended to customers, employees, suppliers, and respective spouses; in total 92 guests were in attendance. While at the beautiful Fairmont Springs Hotel, also referred to as the Canadian 'Castle in the Rockies'.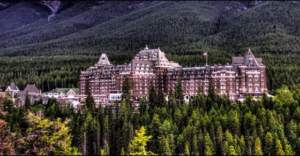 Guests had the opportunity to golf, sight-see, whitewater raft, mountain climb, ride horses, and head to the spa.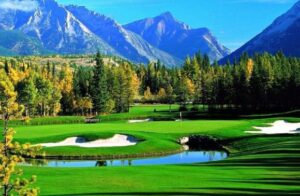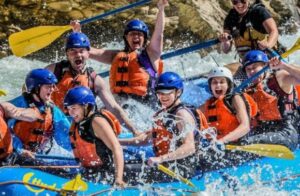 Additionally, the company hosted its annual dealer meeting to provide an overview of emerging industry trends, as well as to offer networking and relationship-building opportunities. Throughout the week, organized dinners and events took place, including a medieval-themed dinner, welcome reception with live birds of prey, and an out west bbq dinner.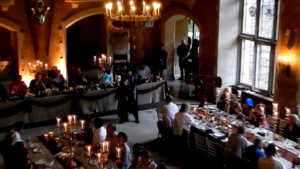 INCENTIVE TRIPS FOSTER LOYALTY
Incentive travel fosters an increased sense of loyalty toward the employer. It forges strong team dynamics, while also providing a break for employees – enabling them to relax, re-energize, de-stress and return to the office healthier, both mentally and physically. Providing a memorable experience for your employees is worth it! Participants will be excited to share their experience with colleagues and peers, which in turn brings more buzz to your rewards and goals. The best part about incentive travel is that it is scalable. Programs can be tailored to specific budgets and intentions. Paragon Events specializes in destination management and incentive travel!