We Are a Dynamic Team of Creative Professionals
Getting the word out, sending a compelling call-to-action, and working play-by-play on an integrated game plan will make a huge impact on your audience, membership, or event attendees. Marketing, branding, and communications are integral to the success of your initiatives, products, services, and events.
Our marketing services are custom in design and scope because we recognize that every client, every association, and every event, is different. Our collaborative team of creative marketers, graphic designers, content curators, and website developers employ best practices to create a marketing strategy and plan that delivers on your organization's specific goals and objectives.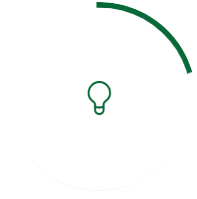 Our marketing and creative services team along with our internal event managers, work with you to identify the attributes of your brand and help you to envision the right message you want to convey to your audience throughout the lifecycle of your marketing and event programs.
Based on our comprehensive research of your brand, the creative process leads to a presentation of ideas and narratives that can be implemented through every marketing touchpoint – from outbound communications and promo products to event signage and the stage.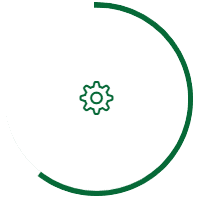 Once the creative direction of your event has been finalized, our development and production phase prepares you with all of the materials needed for successful event implementation.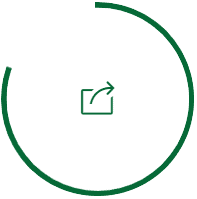 When designing and producing an event, every detail is based on what you wish to accomplish, why you are having the event, and the interactions you wish to take place. From there, we transform your event space to create an experience that inspires, educates, and connects your participants.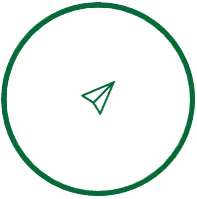 From signage design and installation to tear-down, we will be present to ensure that your event branding is not only defined by its message, but by how it is experienced by your event attendees.

OUR BRANDING LEAVES YOUR ATTENDEES WITH A REAL EXPERIENCE AND MESSAGE THEY WON'T FORGET
Event Branding & Production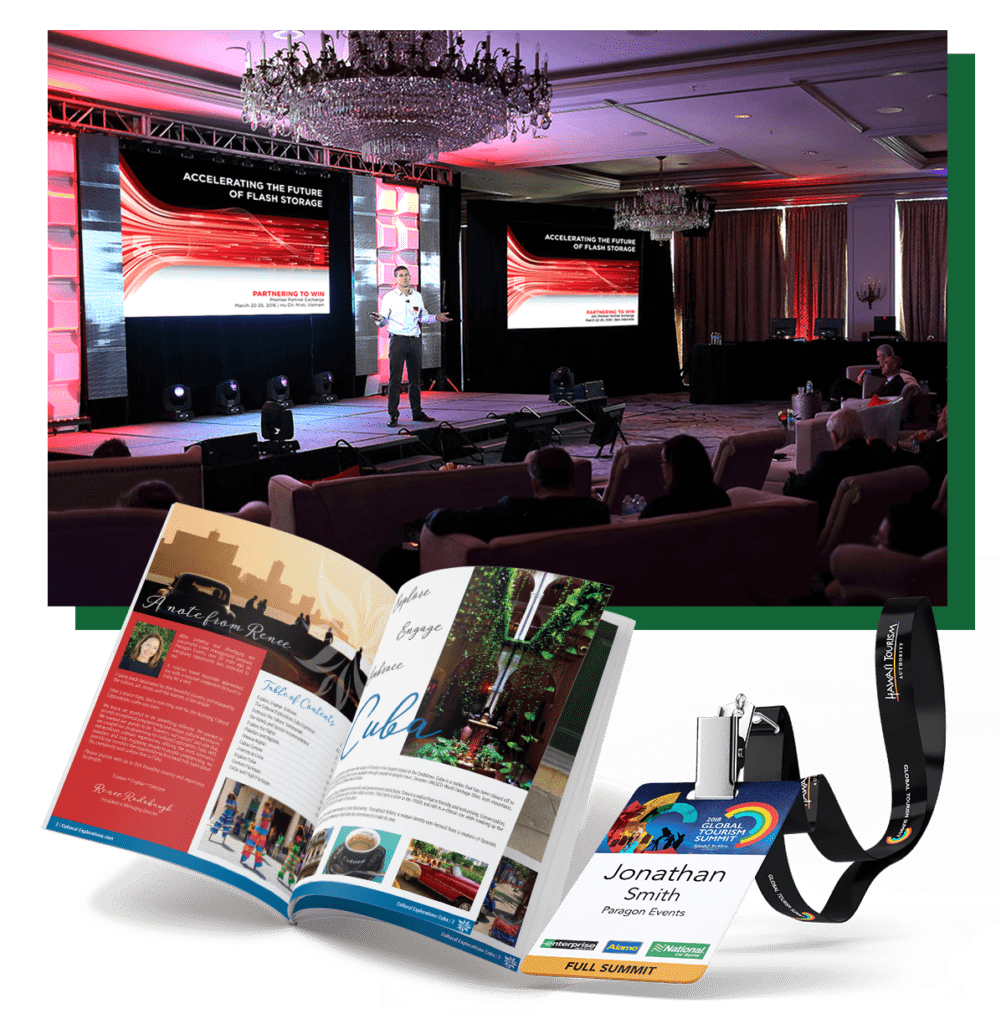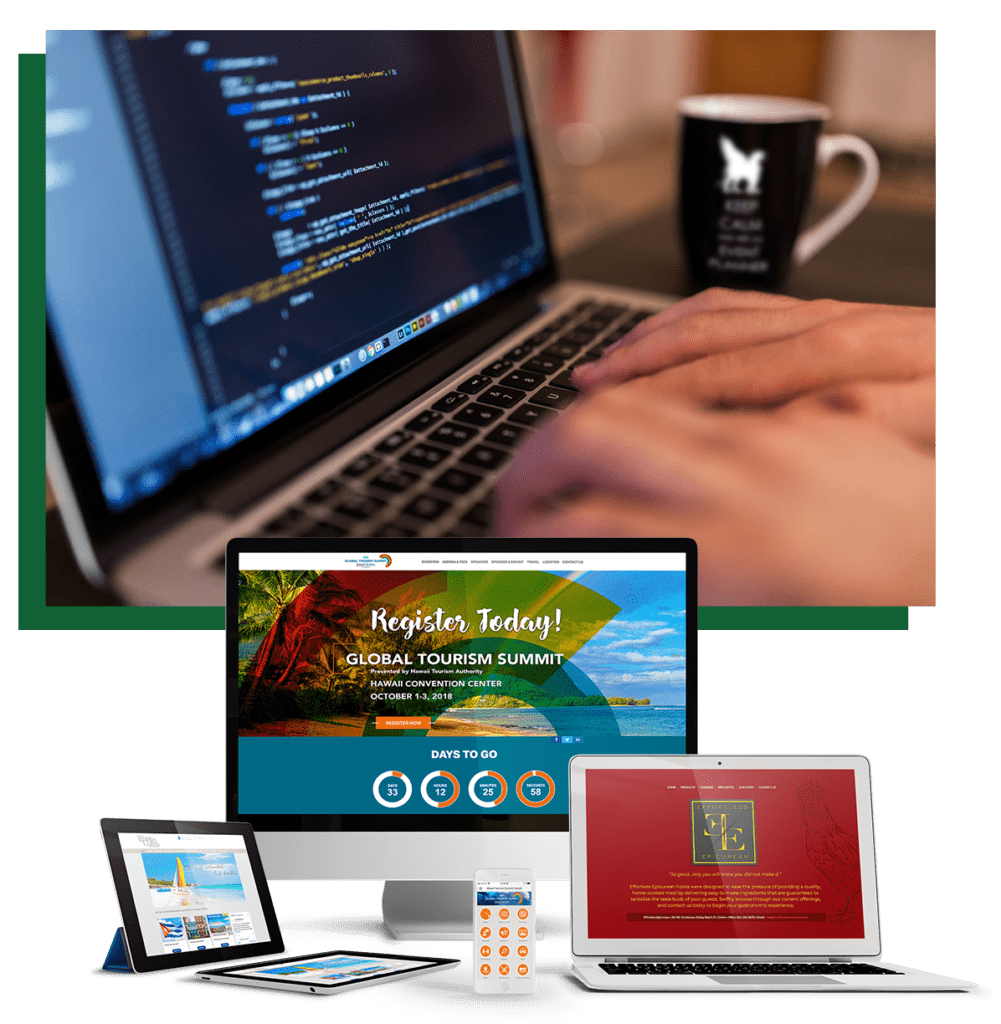 Web Design and Digital Media
Content Activation & Communications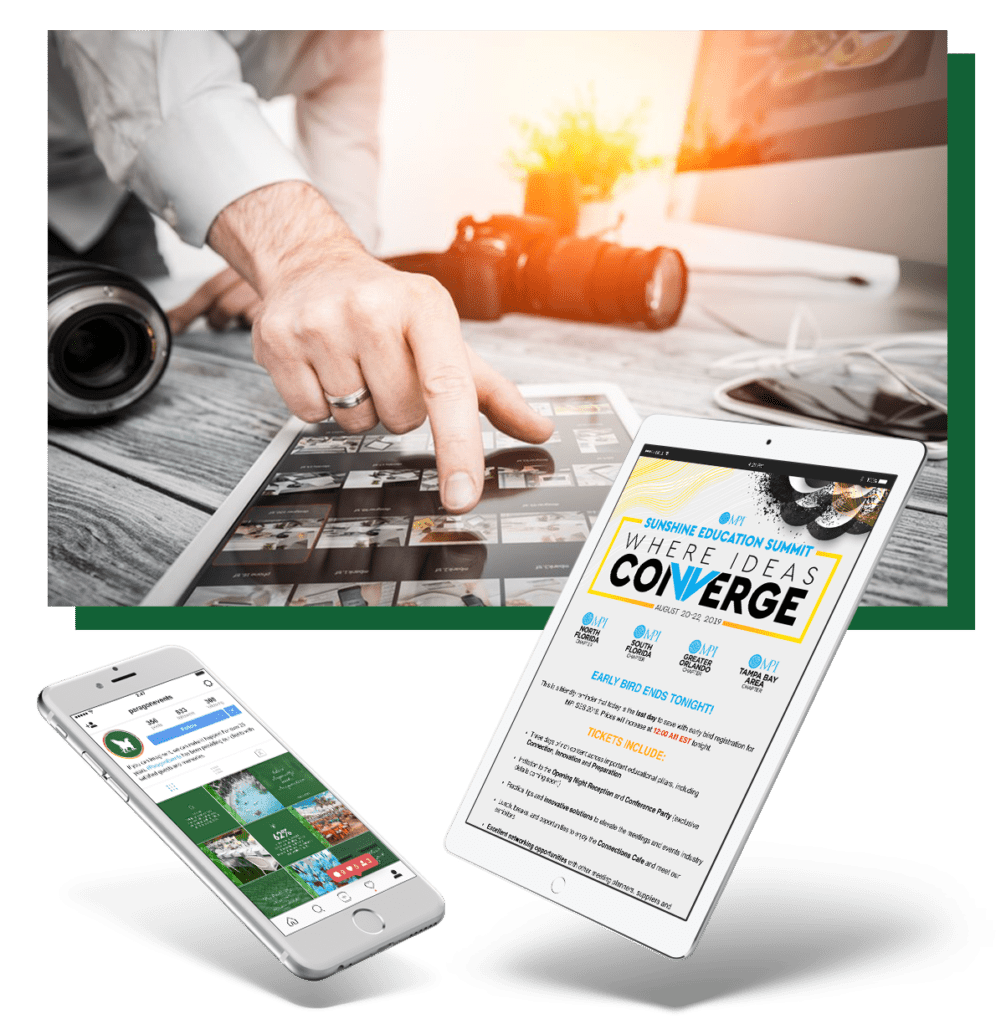 Paragon Events offers full-service marketing, event planning and association management services. How big a role we play in your organization's strategy, initiatives, and programming is up to you.
Contact us today to find out how we can help you take your organization and events to the next level of success.