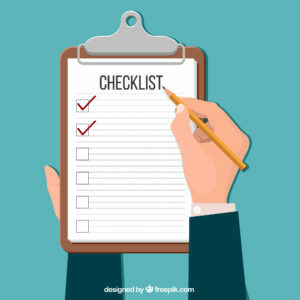 Your association website should be a central resource for everything members and non-members need to know about your organization. If you're not updating it regularly, you could be missing out on opportunities to educate and recruit members. We find that the biggest reason an association website is out of date is simply due to the fact that busy schedules leave little time for maintenance. That's why we love a good checklist! Download Paragon Events' "Association Website Checklist" (available at the end of this post) and read below for tips on how to ensure your digital presence is always optimal. While our checklist provides a framework for annual updates, there are necessary enhancements your organizations should be making regularly.
Recognize the Importance of a Digital Presence
Websites are an all-encompassing resource for any association. They serve as a vital information hub for members and industry prospects. Communicating with your membership is essential, but
how
you communicate is even more important. Social media is a great tool that's revolutionized how we connect and interact. However, even as a modern business, you can't rely solely on social media as a tool for sharing information. It's likely your membership is made up of various demographics who prefer to receive their content in different ways. Some members may not even be active on social media! This is why it's so important to communicate important updates in more places than one— and centralizing them on your website. Providing consistent updates on your website allows you to communicate information frequently, without overwhelming your audience. This way members have the option to check in whenever they need information. Our job as association management professionals is to
serve members
in a way that suits their collective needs, so make it convenient for them.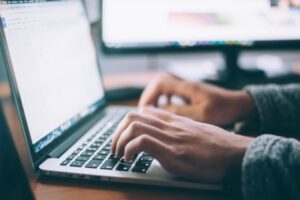 Know Your Audience
Associations have two groups of website traffic: members and non-members. Starting with your current members,
a functional website provides many undoubtable benefits
. Living in such a digital world, it's likely your members will check online for information before reaching out to the association directly. Save them and yourself time by making sure all the information they need is easily accessible when they go looking. Keep the format functional and user-friendly by placing news on the homepage or as pop-up notifications. Don't make people work too hard to find the information they need! From event details, legislative updates, association news, and industry resources, your website provides an opportunity to show real value. A strong virtual presence can also help demonstrate your organization's accessibility and leadership. Non-members make up the other portion of website traffic and their response to your site is equally important. Ask yourself these questions when evaluating your website's functionality for people who may be interested in learning more about membership:
Does your website convey the message you want to send about your association?
Do you have a section outlining the benefits of joining?
Does your site detail a clear path to membership?
Having outdated information can send the wrong message to potential members. Show them that your organization is professional, organized, and valuable, before even speaking with them. Discovering broken links, inaccurate information or dated photos can deter prospects from perusing their membership further. A professional outward appearance online demonstrates that your association is worth joining.
Set A Schedule
Our
marketing
and
association management
teams at Paragon Events work closely together to ensure we're constantly and collaboratively making digital improvements for our clients. For one of our clients,
The South East Florida Apartment Association
, our team recently completed a total website refresh. The project was a huge team effort that resulted in a polished and functional site. Now, our team has weekly website review meetings to ensure content is consistently refreshed. Keeping up with small updates regularly is much easier and more time-efficient than having to do a complete content overhaul all at once. To tackle some of the bigger or more collaborative updates, set a meeting with your team to divide up the work. Our annual checklist should serve as a quick framework for key areas to focus on.
Optimize Your Content
Maintaining a website requires work, but are you taking advantage of the work your website is doing for you? Analytic tracking is a vital component in analyzing the functionality and effectiveness of your site. Analytics allow you to uncover some key information:
How often are people viewing your site?
What pages are the most frequented? The least? Is there a reason for this?
How are people finding you online?
How long do they spend browsing?
Identifying the metrics behind these questions will give you an idea of what areas may, or may not, be working. This ties into understanding the needs of your audience and providing the content they want to see.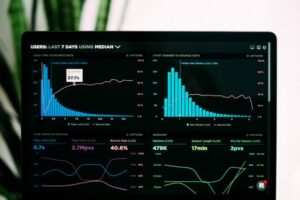 Technological capabilities are constantly changing, which means we must adapt along with them. Here are some technical questions to consider:
Is your site mobile friendly? Are the pages responsive to different viewing platforms?
Are you utilizing available widgets such as chat boxes and social media integration? (These are quick and automated ways to enhance your site. Depending on the program your organization uses, some of these features are likely available free of charge!)
Is your site SEO optimized? (When people go searching for an industry association or resource, make sure your website is the first they come across.)
Is your website secure? Are you regularly updating and maintaining security features to protect information and functionality?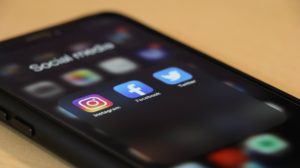 The idea of technical maintenance and internet security may seem like an overwhelming, unfamiliar world. But, there are some simple steps you can take that can have a big positive impact.
It's All in the Details
Maintaining a strong online presence is only one small piece of operating a successful association. Leaders of associations have to think about everything ALL the time. Paragon Events'
Association Management services
will put your mind at ease so you can focus on the big picture goals. We take care of the seemingly small stuff, which can turn into a big hassle if it's not taken care of properly, so that you don't have to.  From big-picture objectives to tiny details, our team has you covered. Contact us today to see how our team can assist you!