Let's talk association ROI… you know money, economics, and investments. Better yet, let's talk about involvement!
When we hear the acronym ROI, our minds default to the term "Return on Investment." But what about "Return on Involvement?" Of course, it's important for association members to see their return on investment from membership costs, but what about maximizing their benefits? In other words, their return on involvement.
Let's look at how these terms can be used simultaneously in associations to help maximize and demonstrate value.
Investment
An association's members should be its biggest investment and the organization should be an investment to its members. Meeting the needs of members is vital to success. People look to invest their money and time into organizations that will foster their professional needs while providing resources, education, and networking.
Measurement
How do you measure the true value of what your organization is providing?
Survey: "You don't know unless you ask." This cliché rings true as each member has a reason for joining your association, and it's your job to uncover it! Send quarterly or annual surveys with specific questions to gauge the level of satisfaction. This will help you cater your offerings to keep members engaged, involved and invested. Don't assume you're organization is meeting everyone's needs— ask for feedback, suggestions, and ideas for growth. What are they hoping to achieve? Why did they sign up in the first place? What would make their membership more valuable?
Data: The numbers don't lie. Gather data on membership trends, frequently used pages on your website, and popular content you're sharing. This will help you identify what resources your members are using the most and what they're most interested in. Gather and store this information in a database to keep records of how your association has worked to improve ROI. This will also make it easier to track trends and make data-driven decisions. For those on a shoestring budget, try Google forms, which is free to use.
Historical Data: Review your past attendee rosters and look for who routinely attend your events. These members represent how valuable your offerings are, as they see their return on investing in membership with your organization.
Get personal: Pick up the phone and have a one-on-one chat with your members. How are they doing and how can you better support them? Find out what they are looking for. Are you meeting their needs? When members hear directly from you, it creates a personal connection and assures them that they are valued.
Economy
Through the pandemic, many industries, and people, have witnessed a decline in revenue. One of the first cuts an organization will make is funding memberships for their employees. Your association has to do its due diligence in helping people justify why the cost of membership is so important and a worthwhile investment. Also, keep in mind members who are no longer employed will have to pay out of their personal funds for memberships. Make sure they know it's worth it.
Keeping in mind the changing needs and priorities of members requires associations to consistently evaluate and change their own priorities and offerings.
Value
Change what and how you provide benefits. Remember, they are your investment. The most common cure to this has been the switch from in-person events to virtual/hybrid programs.
Meet Their Needs: Many associations are finding that their members are facing changes in employment. There are varied sentiments among these members, but for some it has allowed them more time to get involved in the organization. This brings forth the want for mastering professional skills, earning industry credentials, and making new connections.
Offer Connection Activities: Some members are looking for networking only, as this may be key in connecting them with new employment opportunities. Then there are others who just need a break from it all and are looking for fun ways to connect and collaborate. Offer networking opportunities such as a Sip and Learn, Bag Lunch Conversation, Yoga and Discussion, or even a virtual mixer with a DJ! This demonstrates an investment in member's professional lives but also their personal needs.
Complimentary/Reduced Registration Fees: If possible, offer complimentary or reduced registration fees for your members to attend events, and a nominal fee for non-members. This is part of understanding and respecting the needs of the greater community to provide the best value possible.
Involvement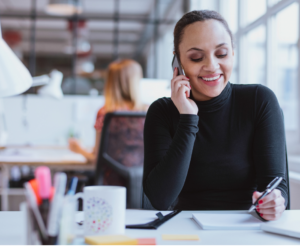 Reach out to your silent members. These are people who rarely attend events and aren't taking full advantage of the benefits offered. They may want to get involved but simply don't know where to begin. Gently encourage them to participate and suggest some simple starting points. Involvement on any level, whether serving on a committee or helping with tasks, demonstrates to members how important their role within the organization is.
Members are vital in determining how well your association's portfolio is performing. They should believe in the mission and goals of the association, thereby investing themselves in its success.
The Ultimate ROI
You may ask yourself, "Aren't return on investment and return on involvement the same thing?" After all, your involvement with an association is an investment of your time and energy. However, your return on involvement is a value that cannot always be tied to a dollar amount.
If you're looking to revive your association's offerings or need assistance adjusting to the "new normal," we're here to help! Contact us today for ways to give your association a reboot.
This blog post was authored by Francesca Radabaugh.