What are my association member benefits? What are my membership dues used for? What value is your organization providing?
These are questions all associations have encountered at some point. Specifying exactly what members receive can be challenging, which in turn can make pricing your membership more puzzling.
In order to show current and potential members the value your organization offers, you must identify, create, and communicate opportunities.
Identify Association Value
Before you start thinking about adding association benefits and services, you need to identify what value you already offer. Demonstrating your association's value will require some introspective work and communication with current members. Speaking with and surveying your members is beneficial, as their insight can reveal which opportunities are lacking or succeeding for them. Below are some questions you should ask in order to pinpoint the true value of your association's membership.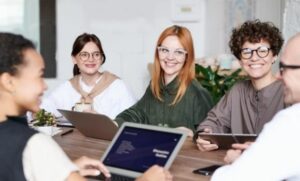 Are your members able to collaborate with each other?
Collaboration between members is often cited as one of the most important benefits an association can provide
Members rely on each other to tackle new challenges and share professional experiences
The exchange of best practices and industry expertise provides members with reliable resources and vetted solutions
Are your members engaged?
The number of actively involved members can make or break an association
Engaged members are more likely to participate in events, volunteer, and share their passion with others
On the other hand, members who do not take advantage of the benefits offered can potentially invalidate your association's purpose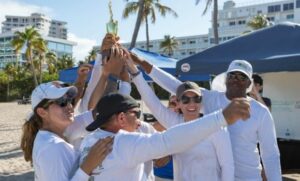 Do you offer any educational programs?
Providing opportunities for academic enrichment and growth is a must
Members will take advantage of education in order to further their understanding of the industry, acquire respective certifications, and develop core professional skills
Do you keep up with members and their needs?
An association should always stay up-to-date with the latest news and information that may be impacting their membership
This way, new initiatives can be created to provide solutions for common and novel industry problems
Do you leverage your members' expertise?
The ability to share and learn from other people's experiences is a crucial component of membership
Knowledge sharing inspires unity, allowing members to come together and discuss their proficiencies
By identifying key influencers and thought leaders, associations can further grow their network
Programs with speaking opportunities provide an exchange of information for members and recognition for speakers
Create Added Value for Association Members
After identifying the value you currently provide members, it's time to evaluate what additional services you can create or expand upon. Association services can take many forms, but it is important to align them with the specific needs and priorities of members. As the industry evolves, expect to modify and improve your services periodically, to adapt with the experiences of your members.
Every association is different and therefore must create unique services according to their membership's demands. However, there are several points that can guide you in categorizing the services you offer. The ultimate objective is to serve members efficiently and effectively, which may require some creativity and innovation.
Consider these areas of importance and relevant tips:
ROI: Members are mainly concerned with their ROI and how you are assisting them to better perform in their field. To report on this, you first need to uncover what those goals are, either through surveys or direct communication. Assess what the majority of members are asking for in order to develop strong talking points and collateral that reaffirm the value of your association.
SOLUTIONS: Members are craving support and guidance to tackle their most cumbersome challenges. Focus on offering high-quality services, rather than stretching your resources too thin. Provide deliverables that exceed their expectations and evolve with circumstances.
NETWORKING: Communication is a vital reason why members invest in associations. Demonstrate how you are organizing events and opportunities for members to foster relationships and learn from each other. Highlight the various ways to engage, whether through social media, mobile apps, and so forth.
EDUCATION & DEVELOPMENT: Since associations have access to high-performing professionals, they are in a great position to help other members with career development and skill acquisition. Show how members can learn beyond the standard courses and certifications through 1:1 mentorship. Remember to consistently share industry news, trends, and legislation to keep your members updated.
FEEDBACK: Members are likely to willingly share their input if you ask or encourage them to evaluate your current programs and offerings. This outside perspective can cover areas you may have previously overlooked, while also offering useful insight to accelerate improvement.
Communicate Membership Value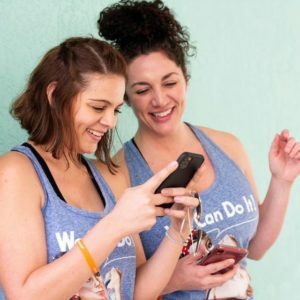 Communication is the crux of value assessment. If you or your team are not able to properly convey what the association member benefits are, your members will most likely experience the same problem. How you interact with members can make all the difference, which is why improving your communication style should be an ongoing task.
When establishing your communication strategy, keep in mind:
THE MISSION, VISION & BRAND: These three elements embody your association's purpose and shape your long-term goals. Make sure to define and provide visibility of each segment, as it helps members understand the bigger picture and capture the attention of prospects.
MEMBER PRIORITIES: Develop content around the target audience and the current industry landscape. Provide a balance of education, motivation, and entertainment. Reinforce the value of your association through clear and strong messaging that speaks directly to your members' questions.
FOCUSED MESSAGING: Be clear and concise in order to capture the attention and maintain the interest of your members. Edit down your ideas to offer only the most important information or 'golden nuggets' to any reader.
FORMATTING: 80% of members engage with associations through social media; however, the format in which they prefer to receive information will differ. Information is best communicated through visual elements like pictures or videos. Determine which tone (either friendly or business-driven) will be the most effective.
Beyond Your Members
Investing the effort to prove the value of your association to current members is only half of the equation. What about attracting new members? Growing your association generates a stronger and more profitable network, which is why new members are essential.
There is a widely-known concept that it is five times more expensive to attract a new customer than to keep one. Since this is the case, why not leverage your current members to recruit new ones?
Engaged members are your best sales tool. If your current members recognize and understand the value your organization provides, they will be more inclined to encourage others to join. Discuss the importance of growth with members and how it benefits the entire organization in the long run. The measures taken to showcase your services will organically translate into new memberships through positive word-of-mouth and shared experiences.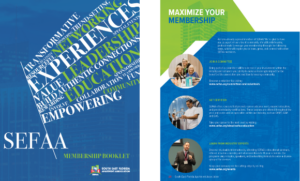 You can take this recruitment strategy a step further by being:
BOLD: Encourage members to share your organization's business cards, flyers, or collateral with people they know. Consider hosting a casual networking event, and urge members to invite someone from outside of your association to participate.
MEMORABLE: Arm current members with the tools to leave an impression on their peers. Provide useful promotional items for members to distribute in order to expand the reach of your reputation. Offer members extra branded materials to share with customers, colleagues, friends, and so on.
FLEXIBLE: Referral programs may not work for every association, but they are a great way to further incentivize current members to spread the word about your brand and benefits. In addition, you can highlight certain policies your association offers to show that a customer-centric approach is important to you.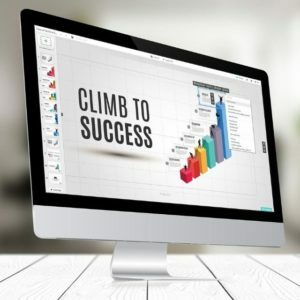 Identifying, creating, and communicating value can be daunting tasks. Especially in a time when showcasing value is essential to preserving business. Fortunately, Paragon Events' team of dedicated association management professionals is always here to help.
Our experience in managing and growing associations can provide your organization with the tools to thrive and prosper. Let our team guide you to take your organization to the next level. Contact us today to start harnessing the power of your association.
This blog post was co-authored by Macarena Barrueco, Francesca Radabaugh, and Randa Griffin.