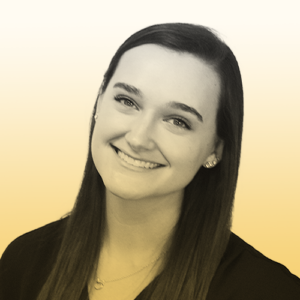 Randa Griffin serves Paragon Events as Marketing Manager and supports the company through various campaigns and client accounts. Randa is responsible for leading a team of creative professionals to develop event activations, comprehensive promotion plans, and marketing materials for a portfolio of clients and industries. Randa specializes in content development, email marketing, and social media management. Most recently, Randa worked with the Florida Apartment Association, where she served as the lead writer for the Multifamily Florida magazine.
Bachelor's degree in Journalism, University of Central Florida
2021 Employee of the Quarter
Reading, going to concerts, and watching too much Netflix.
"What she tackles, she conquers."