Member retention is a consistently important aspect of association management, but during hard times, it requires a hyper-focus and strategic approach.
Whether talking about new or long-standing members, retention strategies work to keep members happy and reduce membership churn rate. Read on to understand the importance of member retention and discover strategies you can implement today.
Q: Why are member retention and member engagement so important?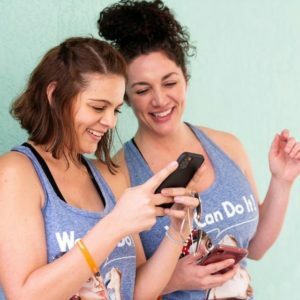 A: Members are the backbone of any association. They help carry out the association's mission, so it's vital they remain engaged. Without active members, an association would not be able to sustain operations. Members bring revenue to the association in the form of dues, donations, and sponsorships. Nonprofit organizations benefit greatly from continuous, long-lasting support from donors and stakeholders.
During trying times, member engagement is even more important than usual. Members will be looking to cut expenses from their annual budgets, so you have to ensure your association proves its value.
If no retention strategy is implemented, your association could experience a large increase in churn rate. This refers to the difference between how many members you have at the beginning versus the end of your membership cycle. Keep in mind, if your membership renewals are yearly fixed, the reverse would be the case. Meaning, your churn rate would be the difference between how many members you have at the end of the year versus how many renew. On average, a churn rate of 10% or higher would be a red flag signaling a severe issue with your member engagement strategy.
All members are susceptible to a lack of engagement, however, new members pose the highest risk, since they have yet to experience the full breadth of benefits.
Q: If new members are the most susceptible, how can I keep them engaged?
A: New members run a high risk of 'checking out' within the first three weeks of joining your association. These are the members who are most likely not to renew their membership.
Mentally 'checking out' can happen for a variety of reasons. This is why it is important to get the information directly from members themselves. What are they expecting to get out of their membership? We recommend providing members all the information they will need to make the most of their membership upfront. Act fast and stay proactive! Don't wait until there's a problem to do something.
Handing out pamphlets, booklets, PDFs, and other materials are familiar ways to share content and resources. However, it is a good idea to have a few Membership Orientations throughout the year where members can have a more personal experience with the material.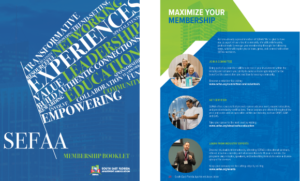 These orientations will serve you well in the short and long-run as educated members are happy members. Educated members will be more engaged, more productive within the organization, and will hopefully share their positive experience with others.
Q: What other strategies can be put in place to maximize member retention and engagement?
A: The type of content you're sharing plays a key role in engagement. Content should be focused on furthering member goals and an understanding of the association's functionality. Whether through email blasts, social media, or newsletters, be sure to deliver information in a consistent and easily digestible way.
Understanding the needs and interests of members is key. Consider sending a survey or questionnaire requesting insight into the type of content members value most. This way, you will be able to shift the overall focus and delivery method of your content.
Pro tip: Spend some extra time making the material more personalized and fun! It will help members, especially new ones, use the information without it feeling like a chore. Try sharing video messages from a key staff member or visually appealing social media posts that convey information clearly.
With most content moving to an online format, it is important for you and your association to establish new Key Performance Indicators (KPIs) that can help guide your decisions. KPIs are simply defined as a quantifiable measure used to evaluate the success of an organization, employee, etc. in meeting objectives for performance. Some popular KPIs include:
Online donations secured
Website page views
Social media impressions
Lastly, to keep your members engaged and educated, you should maintain constant open paths of communication. Members should find it easy to reach out to you with any questions, issues, or inquiries.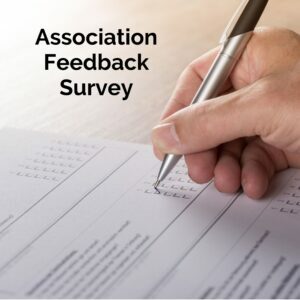 In turn, you should frequently reach out to try and connect with your members. Some outreach topics we recommend are:
Check-in on their well-being. This will make your association more personable by making members feel seen and heard.
Share updates on new developments. Whether association-specific announcements or general industry news, be sure to communicate hot topics.

These updates can include legislative issues impacting the industry or national news.

Ask for feedback. As mentioned beforehand, you need to know what your members want in order to push the association forward accordingly. It is a good idea to conduct a feedback survey at least twice a year.
Communication paths should be open for members to talk with one another also. Associations are, in the end, about networking and connecting. Make sure you have a dedicated space for your members to communicate, share ideas, and ask for input. This can be easily facilitated through social media or a dedicated platform or app.
BONUS: Tips for times of financial hardship
We understand times of financial stress can affect membership-based associations at a larger capacity. Check out these ideas to deter member loss:
Extended grace periods for your membership base.
Installment payments for dues can be given as an option to all members or on a case-by-case basis.
Offer a short free-trial membership for prospects that seem interested but currently do not have the capital to invest in the association. This will help convert them to members once their finances are stable.
Prevent non-renewals by providing alternatives: Create a bare-bones version of your membership benefits for a severely reduced price. This version could include, for example, access to resources but not paid events or educational offerings.
NOTE: All of these measures are meant to be temporary in order to support members and continue providing value through trying times.
Finding a strategy that works
Membership engagement and retention is a complex matter with many moving parts. It is important to pay attention to all the segments that make up your engagement plan for successful retention.
We understand it can be overwhelming to set all these systems up and stay on track, but Paragon Events is here to help! With over 30 years of experience and several associations under our wing, Paragon Events' experienced professionals can answer all your membership questions.
This post was co-authored by Macarena Barrueco & Francesca Radabaugh.