Virtual events have become the new 2020 standard. However, the question remains how can non-profits transition their annual fundraising efforts into an effective and elegant virtual event?
Our team
has identified the key components to make your virtual gala, fundraiser or award ceremony shine! By staying true to the core elements of a gala, while creating a unique virtual experience, your organization and its fundraising efforts can remain successful in the quickly pivoting event world.
Creating a Buzz and Securing Sponsorships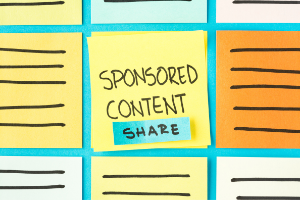 Pre-event to-do lists are immense, and virtual occasions are no exception! Above all, you need to select a digital event platform capable of fulfilling all the needs of your specific occasion. With the recent flood of virtual platforms available, we recommend consulting with our team of experts who have tested and vetted numerous technologies. Once details have been confirmed, it's necessary to make the public aware that your gala is still a go— and now virtual! This includes a multi-layered marketing campaign to create awareness.  While your event may be digital, sending out personal invitations to your target attendees is still an important and impactful touchpoint. Once you have a set plan as to how you are going to drive awareness, it's time to prospect potential sponsors. Offer packages that allow for more value and interaction in a digital environment. Some sponsorship ideas include:
Hosting the virtual cocktail hour or dinner: Send custom cocktail or dinner kits to attendees prior to the event. Brand the packaging with sponsor logos and include some collateral in the boxes for extra recognition.
Exposure through email and social media marketing: Increase exposure for sponsors on all communications pre-, during and post-event.
Breaks or short intermissions: Accept videos or slides from sponsors to play as short breaks throughout the program.
Special auction items: Encourage sponsors to donate auction items to not only benefit the organization, but to increase their brand exposure.
Pre-event gifts: Send registered or VIP attendees a surprise gift box in the mail. This could include themed gifts, tangible keepsakes, or gift certificates.
Once you have decided on your platform, marketing strategy and key sponsorships, it's time to get the party started!
Pouring the First Drink
A cocktail hour is the perfect way to kick off an evening of celebration. Don't overlook this valuable component when converting your event to virtual. In fact, a cocktail hour can be essential as it serves one key purpose: networking. A digital cocktail hour requires a little extra creativity. Conversing over a video screen doesn't provide the same level of connection and stimulation. Think outside the box to provide activities that will stimulate valuable networking opportunities, while keeping attendees engaged. Having fun is key! Keep your cocktail hour exciting and interactive. This is a great opportunity to involve sponsors who can gain some valuable facetime with participants, while contributing to an activity or a signature drink. Follow these simple steps to make your virtual cocktail hour unmissable:
Prior to the virtual gala, provide all attendees with everything they may need to make a designated drink.
Hire a bartender or professional mixologist (or perhaps enlist a sponsor to participate as a guest bartender!) to walk guests through crafting their cocktails. Remember to provide different drink variations (including a mocktail version) to accommodate varying tastes and preferences.
Once the drinks are flowing, the networking can begin! This may prove challenging if everyone is in one "room." Therefore, create "breakout rooms" so smaller groups of attendees can talk about specific topics. Allow sufficient time for networking (and for submitting final silent auction bids – more on this below!), but not too much time. You do not want your guests to lose interest.
Dinner at Your Door
Dinner presents a unique opportunity to wow your guests. How can you provide them with a meal while keeping them focused on the event? One way to do this is to partner with a company like
Grubhub
or
DoorDash
who will deliver a meal to your guests' homes. Let your guests choose from a limited menu from a local restaurant and delivery times can be coordinated so all dinners are "served" simultaneously. A delivered dinner provides the perfect opportunity for sponsorships and is a whimsical, unexpected benefit for attendees.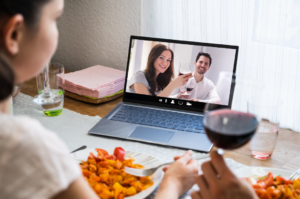 Once the food is delivered, there are a few ways to approach how everyone will dine. Create smaller "breakout rooms" which people can purchase (much like table assignments at a live event), and offer rooms to join based on different topics or by random selection for the single registrants, to spur natural conversation. This creates the illusion that attendees are having dinner with others, mimicking the experience of a live event. Another option is to provide some virtual entertainment during the dinner hour. Guests can watch a live band, comedy show, or presentation while eating to maintain their attention.
Going Once, Going Twice… Virtual Auction Ideas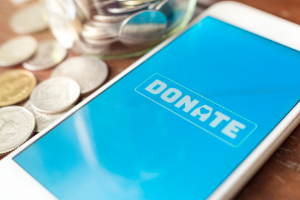 One of the defining elements of a gala is the live auction. A major concern for non-profit organizations is how to execute this through a virtual platform. This is a valid concern because while the silent auction can easily still be executed through online auction platforms, it's vital to maintain excitement and engagement. Our team recommends setting up a separate "room" within your event where attendees and sponsors can view items up for bid. This way, donors can click around and learn about the items prior to the auction kick-off. Consider sending out a list of auction items in your pre-event communications or highlighting them on social media to stir up some buzz! Live auction items should be presented in your event program in order of presentation by the auctioneer so your attendees are prepared for the live bidding war. The best way to host a virtual live auction is to utilize an external bidding sight as well as a live auctioneer. In order to make it live we recommend:
Have the auctioneer present items in real-time to the audience.
Monitor the online bids as they come in and announce them.
Set clear parameters around start times, the duration of time which bids will be accepted and the close time for each item.
Online auctions occurring in real-time present unique challenges such as interrupted internet connections and lag time. To keep the show running smoothly,
team up with our event professionals
who know how to smooth over these details with platform providers. Finally, be sure to provide detailed pre-event training with auctioneers to prepare them for the virtual environment. The only way to ensure people stay engaged is through a seamless run of show without any disruptions. The auction is your main event, so don't let lack of preparedness or innovation deter attendees from staying through until the end.
Virtual Event Entertainment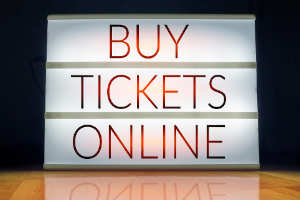 Ensure your audience "logs off" on a high note! While the traditional live band and open dance floor may not be an option, you can still create a fun and memorable virtual experience.
Live music is a classic for closing out any event. Hire a local band or musician to perform at a remote location which can be broadcasted live to your audience. Attendees can sit back and enjoy the music or turn their living room into their own dance floor!
Some other engaging ideas for virtual entertainment include:
Digital scavenger hunts
Interactive live trivia
Live comedy shows
Bingo competitions
Around-the-screen karaoke
Magic shows
Incorporating entertainment creates a natural close for a virtual event and can leave a lasting impression on attendees.
Call on the Experts
We understand the complexities of virtual galas, which is why we're here to guide you! Paragon Events has a team of
virtual event experts
proficient in a variety of online platforms tailored to meet your specific needs. With our experience and expertise in virtual event planning, we will assist you in preserving the purpose of your annual gala, while providing an elevated experience.
Contact us
today to achieve fundraising success in support of your organization's important initiatives and programs.
This blog post was authored by Amanda Hennessey.