In a world dominated by digital content, event managers have to work strategically to make their message and program stand out. Utilizing your company's social media platforms is one of the easiest and most cost-effective ways to promote your event.
Here is Paragon Events' foolproof guide to maximizing your event reach.
Getting Started
When deciding which platform will best suit your needs, there are some important things to consider:
What kind of event are you promoting?
Who are you looking to target?
What is your exact goal with the promotion?
Do you have a budget for advertisements?
These questions will help you steer your event campaign in the right direction. Each social media platform has unique features and audiences so understanding your goals is the first step. Whether Instagram, Facebook, TikTok, or Twitter, there's a perfect platform for your needs.
Instagram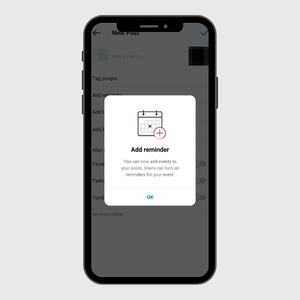 Founded in 2010 as a photo-sharing app, Instagram has evolved significantly since its inception to include videos and unique engagement tools. With stories, reels, and regular posts, there are many ways to reach your target event audience.
Within the stories feature, you can add a countdown to build excitement for your event, share a poll to gauge audience interest in certain topics or speakers, or create custom stickers for your event that attendees can share on their own posts. Through the countdown tool, attendees can select the option to receive event reminders and notifications so they're constantly in the loop of any changes or announcements. Instagram has recently partnered with Eventbrite to allow you to sell tickets to your event!
Instagram is a worthy front-runner when it comes to audiences and visibility. With 1 billion users monthly and 500 million users per day, this platform is key to extending your event's reach.
Facebook
Facebook is still the largest social media platform out there, making it a prime choice for one of the top social media platforms for event promotion.
Facebook's core age demographic spans between 25 and 54, which allows you to target a large range of generations and income levels. Approximately 80% of 2.5 billion users are active daily. Facebook is a great tool to position your event in front of a wide variety of audiences and is complimentary to almost any event type. Networking opportunities, fundraising events, and casual meet-ups usually see the most traction.
Along with its audience, another aspect of Facebook that makes it ideal for event promotion is that it allows for the specific creation of an event page within the platform. This acts as a landing page where you can invite users and even promote the event using Facebook Ads.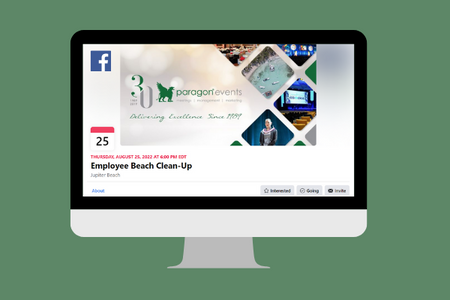 Facebook reportedly has the highest conversion rate when ranked with other social media platforms, with a conversion rate of 9.21 percent for ads in all industries and 1.85 percent for e-commerce traffic. This makes it a great avenue to not only raise awareness but to engage users and get them to take action.
LinkedIn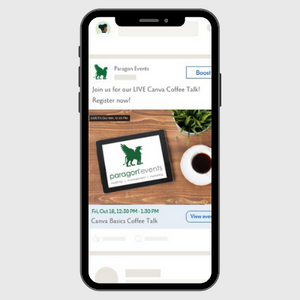 For B2B or professional events, LinkedIn should be your go-to platform. It's great for promoting certification programs, educational conferences or trade shows because people look to LinkedIn for professional and industry focused information.
LinkedIn is the #1 social network for lead generation with 80% of marketing leads coming from the platform. Like Facebook, LinkedIn offers promotional tools and targeting to enhance your event reach and attendance.
Features like Dynamic Ads, which appear in the sidebar of a viewer's feed, allow you to highlight event details and attendees can even register directly from the ad! Other promotional tools like Sponsored Content or InMail can help drive awareness and conversions for your event as well.
Take the Next Step
Evaluating your goals and understanding your audience will help you identify the best platform for your event. Need help with your marketing and program promotion? No problem!
Paragon Events has a diverse team of marketing professionals who have the skills and knowledge to execute a flawless marketing plan, no matter your budget.
Contact us to get started today!