Internships of Excellence
Paragon Events is proud to offer internship opportunities to qualified Sophomore, Junior, Senior and Graduate students seeking a challenging and rewarding internship that provides substantial, real-world experience in the meetings, association, and hospitality industries.
Our program is high-paced and designed to present the needs that would be requested of you as a working event planner, accountant, marketing, or association management professional. We entrust our interns with sizable projects, reputable accounts, and fulfilling activities, as they ultimately become an extension of our company. Interns are encouraged to ask questions, attend industry meetings and events, and make the most of their experience at Paragon Events.
We are thrilled to be named an Internship of Excellence, having accepted students from the University of Miami, Brown University, and the University of Florida to name a few.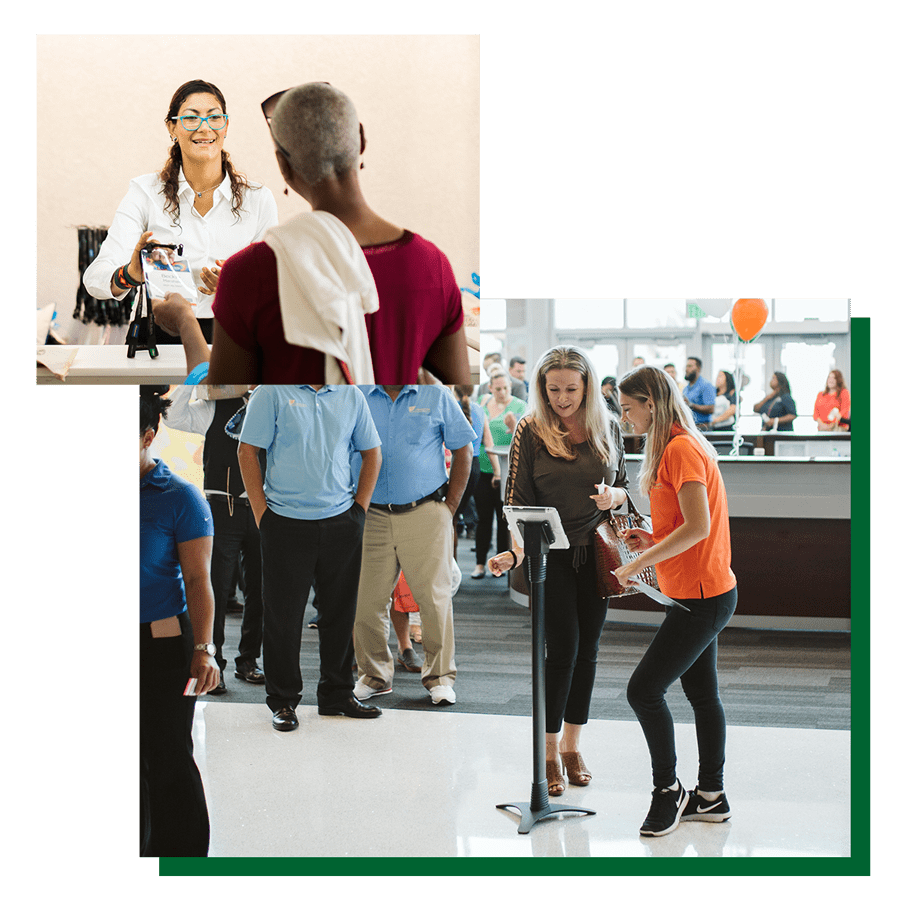 Hear first-hand from a few recent graduates who have completed an internship with Paragon Events!
"My internship experience at Paragon Events was an amazing learning experience of corporate events and association management. My 3-month internship was very hands-on with learning the ins and outs of an event and helping out the team with event prep for the corporate events, SEFAA, and MPI."
– Talisa Brooks
"Deciding to take an internship with Paragon Events following my graduation from FAU was one of the best decisions I could have made. I had completed internships in the past, but none were as beneficial or informative as the one at Paragon. This internship was not your stereotypical make copies and get coffee kind of internship. It was the opportunity to learn from some of the best in the business, apply that newly attained knowledge to hands-on tasks, and fully support the staff and management with the real-time events being planned and executed. I always knew that I had an interest in the events industry, but through my internship, I truly discovered my passion and the career path I was destined for. I am beyond grateful for my internship experience with Paragon Events, where it has led me, and where it will continue to lead me in the future."
– Alicia Crupi, Senior Event Coordinator

Paragon Events has opportunities for the following internships:
To begin, please download our Internship Application form. Upon completion, please fill out the below fields and attach the form, along with any other supporting documentation. Only those that fill out the form in its entirety will be considered as eligible candidates. If you have any questions, please contact our office.