Senior Association and Strategic Partnerships Manager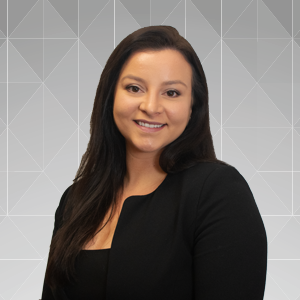 Marian Trestini serves Paragon Events as Senior Association and Strategic Partnerships Manager. She works directly with the Chief Operating Officer & President of Association Management to oversee the growth and development of organizations. Her visionary and entrepreneurial spirit has allowed her to create new strategies to increase sales, develop and strengthen existing partnerships, negotiate contracts with strategic partners, and attend meetings to serve as a representative of the organization. Marian manages a team of professionals who plan and execute creative events, membership recruitment, and marketing efforts. Marian holds a bachelor's degree in Marketing and a minor in Hospitality Management from Florida Atlantic University.
2021 Connect Association 40 Under 40 Award Recipient
2017 Employee of the Quarter
Cooking, home decorating, traveling, exercising and ballroom dancing.
"It is impossible to live without failing at something, unless you live so cautiously that you might as well not have lived at all – in which case, you fail by default."
-J.K. Rowling