Could your organization benefit from the countless overlooked and unsung benefits of corporate events? Are you looking for strategies to boost employee, client, or supplier engagement?

On the surface, corporate events honor employees, clients, business partners, markers, and achieved milestones. They tend to build comradeship and stir up lots of excitement. But what happens when you start to dig even deeper? Upon executing numerous corporate events for the past thirty years, our team has found they can truly accomplish so much more.
Different Types of Corporate Events
There are several different types of corporate events, and all of which are known for enriching organizations. They come in the form of conferences, tradeshows, retreats, board meetings, award ceremonies, seminars, and team-building activities. Additionally, corporate events are often held to celebrate the introduction of a new product, mark significant organizational change, and to showcase operational performance to shareholders.
They can involve what is known as "icebreaker" activities or questions designed to help attendees get to know one another better. There are challenges, including trivia and diversely themed scavenger hunts. Philanthropy can also be a component of a corporate event, where individuals volunteer at a shelter or for a worthy cause.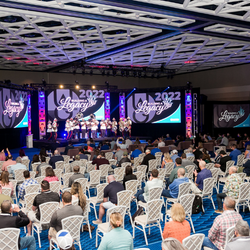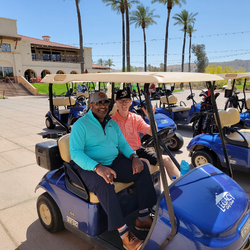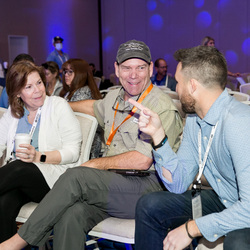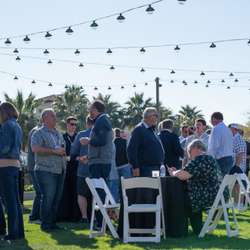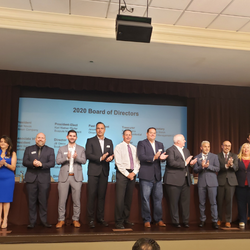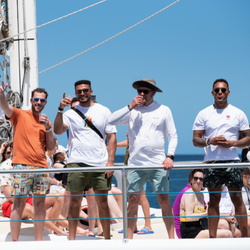 Benefits of Corporate Events for Younger & Established Companies
Whether your company is a new organization, or you've been around for decades, consider bringing key players together for a yearly gathering or virtual event hosted online.
Create some hype around your business and brand! Unify team members, nurture important relationships with business partners, and show support for communities!
Below are some additional benefits of corporate events. You may be surprised to find a few unconventional perks that really stand out.
Commonly Discussed Benefits of Corporate Events
Increased Revenue & Fundraising: Promoting a new product or celebrating a company milestone can get people talking about you and your brand, which can often translate into increased revenue. According to InEvent, the average ROI for events is an astounding 24% – 34%!
Expanded Marketing Strategy: Events are a great resource for building awareness. In the end, attendees are equipped with greater knowledge and a positive experience, leading to more word-of-mouth referrals.
Conversion & Retention: Get creative and increase engagement while testing various conversion and retention strategies at live, virtual and/or hybrid corporate events.
Audience Insights: Embrace the opportunity to collect personal details that may not have been received with a simple survey. Did you know that 85% of event professionals say access to attendee engagement insights are vital to their success? (Hopin).
Uncommonly Discussed Benefits of Corporate Events
Culture: Bringing people together and celebrating the good behind a company can effectively encourage a positive, healthy culture for your organization.
Loyalty: Loyal customers/clients spend 67% more than new ones (Slideshare). Increase loyalty by hosting a corporate event that shows clients how much they are valued and appreciated.
Education: Corporate events and activities can be a great refresher for staff, suppliers, and clients. Consider incorporating a fun and educational theme to keep the learning going and flowing.
Collaboration: Team events get people thinking & working together.
Spontaneity: Corporate events get people outside the monotony of everyday office activities. A day away from the same setting can be just the thing everyone needs!
Communication: Socialization improves communication patterns by more than 50% (HBR). Improve communication through participation in exciting and interesting challenges and events.
Bonding: Connect people outside of the office and allow for the opportunity to meet with individuals previously only seen on the other end of a screen!
Competition: Competition is known for bringing people closer together in a fun and positive way!
Work-life balance: Having a good time around those you collaborate with shows you are a business that also recognizes the importance of having fun.
Rewarding: Recognize employees, clients, and other stakeholders for outstanding performance and dedication.
Travel: Corporate events and seminars can provide the opportunity to travel and explore other areas of your city, or other interesting, intriguing, or historically rich destinations and locations.
Wow! It's a lot to consider. But the unsung benefits of corporate events are aplenty and undoubtedly have the power of strengthening relationships.
Need Help Planning Your Next Corporate Event?
With all that goes into a corporate event, it's no wonder people might start to feel overwhelmed at the prospect of planning one. That's where we come in! We make it easy!
Every company, from the fledgling business to legacy corporations, should reap the benefits of enjoying a custom created corporate event.
Paragon Events provides in-person, virtual, and hybrid corporate event planning services, and we can help to market the event too!
Interested in knowing more? Contact us today.
"You can't be a good manager if you are doing everything yourself."
― Rehan Waris