Welcome to 2020, a time where virtual reality no longer represents secondary, simulated experiences, but rather a new way of life and interactions. The last several months of this year have been riddled with unprecedented and unexpected challenges. As the world sought ways to stay connected from a distance, event management professionals searched for ways to protect programs and attendees in the face of COVID-19. Paragon Events has acted quickly and creatively to keep our clients optimistic and engaged despite postponements and cancellations. One way our team has managed to foster positive interactions is through virtual gifting.
What is Virtual Gifting?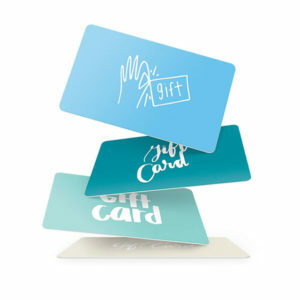 Whether it's for a great networking opportunity or a future incentive trip, virtual gifts fulfill the vital need for companies to stay connected with their customers. Think about it. What better way to remain top of mind than by sending a unique gift someone can love and appreciate?
Virtual gifting encompasses a wide variety of ways to reconnect with your network. It is a great way to extend a thoughtful gesture and reminder that we are all in this together, patiently and eagerly awaiting our next in-person interaction.
Many companies have embraced new technologies to host their conferences and programs through virtual platforms. With this comes the challenge of integration and how to properly provide all the necessary tangible assets to attendees in an efficient, enticing manner. Virtual gifting allows you to continually engage attendees before, during, and after an event, while also sharing digital resources.
Types of Virtual Gifting
The opportunities are endless when it comes to virtual gifts. For a successful delivery, companies must determine the best option based on the preferences of their customers and partners. Assessing different gift options allows you to tailor the experience to align with your specific goals and objectives.
Tangible Keepsakes
The first type of virtual gift is tangible—a physical gift that can be delivered to each attendees' door. Companies that specialize in this kind of gifting help make the process seamless and simple!
Snappy is one of these companies. With Snappy, attendees are sent a personalized email prompting them through the process of claiming their gift. Recipients can then click on the embedded link and are taken to a landing page, fully customized for your company or event. From there, participants simply select the gift they're most interested in, enter their home address, and await the special delivery!
Scenario: An in-person networking event is canceled
Virtual Gifting Solution: Invite attendees to select their choice of wine or fruit basket to have delivered to their door. Then, attendees can bring their gifts to a scheduled virtual happy hour in place of the in-person networking opportunity. This keeps people engaged and excited about digital experiences.
Gift options can be selected and modified to a specific theme or price point that fits the needs of any event. This creates a tangible attendee touchpoint while practicing social distancing.
Virtual Experiences and Adventures
Another form of virtual gifting is the reward of sought-after experiences. While some people love receiving a physical product, others find joy in traveling or trying something new. Luckily, there are companies who recognize this need for adventure and have created an online gifting method to satisfy your attendees' Carpe Diem desires.
Looking to visit the Broken Beach in Nusa Penida or shop the Caramel Market in Tel Aviv? Look no further than Tinggly. This company allows you to choose from an array of flipbooks that guide recipients through different travel experiences. The flipbooks are categorized by occasion, and each includes over 600 amazing excursions to choose from.
Scenario: An incentive trip to Costa Rica is canceled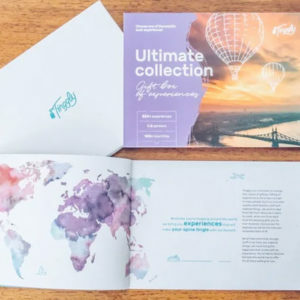 Virtual Gifting Solution: Take attendees on a virtual trip to Costa Rica through a digital flipbook that includes a sincere message. This shows attendees that even though the circumstances, your team still cares and is looking forward to eventually exploring the world together again.
These virtual travel experiences are the perfect way to immerse and satisfy attendees, especially during instances of postponement. The captivating flipbooks also offer the ability to tease a destination for a future incentive trip, reminding everyone of something to look forward to. They can also share valuable insight into a destination or simply serve as a reminder to appreciate the luxury of travel.
These flipbooks can be completely customized, allowing you to tailor the experience according to specific areas or parameters.
Virtual Campaigns

The last virtual gifts option we would like to highlight is the idea of continuous, yet relevant outreach. This method has become increasingly popular due to recent stay-at-home orders and the unknown of when face-to-face programs will resume. The concept of a virtual campaign refers to the process of scheduling consistent communication, whether through email or social media, that speaks directly to a target audience.
Scenario: An incentive trip to the Bahamas is postponed until 2021
Virtual Gifting Solution: Craft an email to be shared with attendees twice a month that includes meaningful information or activities distinct to the destination. Some examples include: a morning ritual to partake in, a playlist of songs that fit the vibe, a list of cultural facts and traditions, or even a simple cocktail recipe to make at home and recreate a tropical oasis.
By initiating this virtual experience, attendees can enjoy a sense of leisurely relief, while building anticipation for their future trip!
Digital Swag Bags
"Swag bags" are an event industry staple. Providing attendees with resourceful giveaways, important event information, and sponsored items as they arrive to the program is essential. Through virtual gifting, swag bags can still be distributed and customized for any type of event.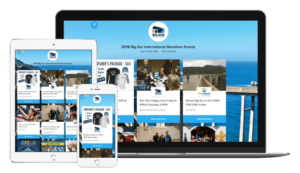 Scenario: A conference has recently transitioned to a digital event.
Virtual Gifting Solution: Send a welcome email that contains key documents, links to resources, additional networking opportunities, and any freebies for attendees. This email will take the place of a traditional "swag bag," yet still provide attendees with key information in one central location.
Digital swag bags can be beneficial to both attendees and meeting planners alike, for both live and virtual events.
Scenario: An in-person conference previously postponed is set to occur and now carefully follows new health and safety guidelines.
Virtual Gifting Solution: A digital swag bag limits the amount of paper and supplies transferred between guests. Rather than having to carry around a physical bag at the event, all information and details are shared digitally.
Meeting planners also find great value in using digital swag bags as they provide greater time and cost savings, personalized options, and the ability to track analytics. This also provides the host with full control of what is in the bag, when it can be accessed, and for how long.
The Gift That Keeps on Giving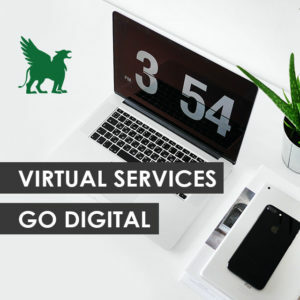 As leaders in the industry, it is a crucial part of an event manager's role to adapt to new, unexpected circumstances and offer effective solutions. During this time of quarantine, #EventProfs must come up with new and unique ways to engage attendees, while always keeping their best interests and safety in mind. Going the extra mile to pivot and propose innovative ideas can lead to stronger, long-lasting partnerships.
Paragon Events immensely values each and every partnership that contributes to our success. By providing clients with never-before-seen opportunities, such as virtual gifting, this continues to demonstrate value and dedication to their business priorities. Contact our team for your next event and see for yourself why a collaborative partnership is the gift that keeps on giving!
This blog has been authored by Alicia Crupi.