This past quarter, Paragon Events provided strategic management to host a technology client's first-ever incentive program at the JW Marriott Guanacaste Resort & Spa in Costa Rica.
To recognize and reward the top sales performers of the company, the client hosted their annual incentive trip, this year named "Club Twenty Twenty," with a week-long, luxurious getaway. The beachfront, hacienda-style hotel welcomed over 100 attendees, who enjoyed nightly receptions on the beach, thrill-seeking activities during the day, and world-class customer service all around. Approximately 25 percent of those who attended traveled from international destinations including Australia and India.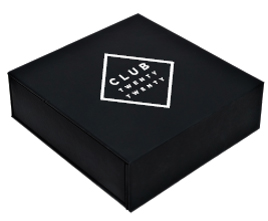 Prior to the exciting week of travel, adventure, and entertainment, Paragon Events prepared a customized, pre-trip gift that featured branded leather passport covers and luggage tags. The items were paired with a "Know Before You Go" booklet and shipped in a sleek, matte-style box, which flaunted a raised imprint of the Club Twenty Twenty logo. In addition, Paragon Events sent a follow-up gift comprised of a branded tote bag and lavish towels for attendees to utilize during their upcoming stay.
From the specially made Club Twenty Twenty cocktails to the hand-crafted, Costa Rican giveaways, every personal touch was an enhancement to the overall program.
"This incentive trip blew the nine other "clubs" from other companies I attended previously right out of the Caribbean water," proclaims a Club Twenty Twenty attendee.
The destination also played a significant role into the trip's success. During the site selection process, one of the main goals of the client was to select a destination in which the company could contribute monetary support and positive awareness by hosting their event there.
The excellent range of services and infrastructure, paired with the picturesque setting and cultural richness, make this Pura Vida country the perfect location to experience true paradise. In addition, the support of visitors can help efforts to combat poverty, develop communities, protect the environment, and provide a higher quality of life for families in need. As attendees often seek new, diverse experiences, Costa Rica also presents the opportunity to make a difference and help their economy.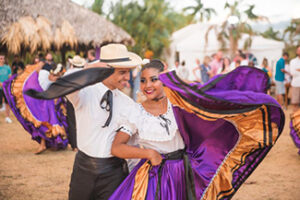 Another positive aspect of tourism is the celebration of culture. During the trip, entertainment included fire dancers and traditional Costa Rican folk dancers, along with a closing reception illuminated by a private fireworks show.
In addition to the exquisite events at the hotel, Paragon Events also arranged off-property activities to accommodate the varied interests of attendees.
Excursion highlights include:
Horseback riding through the Hacienda Pinilla
Catalina diving and snorkeling experiences
Guided wave runner, kayaking, and ATV mountain tours
Canopy and zip-lining adventures
Eco-expeditions through the Palo Verde National Park and Hacienda El Viejo
Leisurely strolls through the lovely village of Tamarindo


As a result of our efforts and expertise, Paragon Events was able to successfully host an unforgettable incentive trip. When planning this type of international event, it is important to keep the following in mind:
Know your attendees: Take into account where they are traveling from, their dietary restrictions, religious beliefs, leisurely interests, and other identifying factors.
Provide the ultimate customer experience and be as accommodating as possible: It may be your attendees only chance to travel, therefore, they may be hoping for an all-inclusive experience.
Be patient and understanding: Language barriers may cause questions to arise among attendees, which may require additional planning when working with properties and vendors.
Become an expert of the destination: Embrace the people and culture. Know the risk factors, nearest emergency facilities, and transportation options. Dig in and do the research on the area.
Clearly communicate travel schedules and itineraries: Send email notifications 3-5 days prior to departure with the flight information and time zone variation clearly outlined.
Prepare a flight analysis before selecting a destination: Some states or countries may have limited flights to specific locations, so it is important to ensure all attendees can easily access that location in a timely manner.
Paragon Events recognizes the positive impact incentive trips can have on your business and is ready to help you build a valuable program. Paragon Events is focused on performance improvement, rewarding achievements, encouraging team-building, and inspiring employees to reach higher goals.
Explore our website and connect with us to learn more about our incentive meetings and travel opportunities.