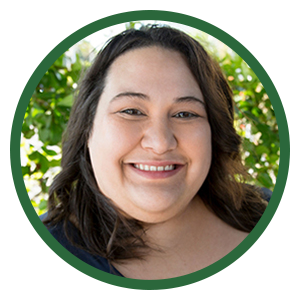 We are pleased to announce the promotion of Francesca Radabaugh as Vice President of Operations. As Francesca approaches a ten-year mark with Paragon Events Inc., she continues to be an invaluable member between our Events, Association, Marketing, and Accounting departments.
Within the operations management sector, Francesca has provided exemplary leadership in planning, organizing, and supervising our provision of services. She holds employee and client satisfaction in high regard and recognizes the importance of managing this delicate balance. To achieve this, Francesca administers business practices and resources to execute the highest level of quality and efficiency possible.
Francesca will continue to serve as Director of Association Management, as she is deeply involved in the executive leadership and governance of our Chapter Administrators and Liaisons. Furthermore, Francesca willingly provides consultative guidance to help our Board Members make important decisions with a positive impact. As a result, she often receives recognition as an industry thought leader and has been featured by several influential AMCsystems, such as StarChapter.
"Francesca has provided a great deal of leadership and training for the company as a whole. She has created a number of tools and processes, in which our clients have adopted and implemented as best practices. I have been very proud to witness her expertise in action, especially while educating our global partners. Francesca's visionary style, compassion for our team members and their development, and dedication to elevating our brand, inspire me to undoubtedly begin this next phase," President & CEO Renee Radabaugh, CMP states as she reflects on Francesca's forthcoming growth.
In this elevated role, Francesca will be on the forefront of streamlining processes, implementing new systems, and allocating resources to drive new business. Francesca also offers a greater emphasis on strategic planning and goal-setting to strengthen our company initiatives and future organizational development.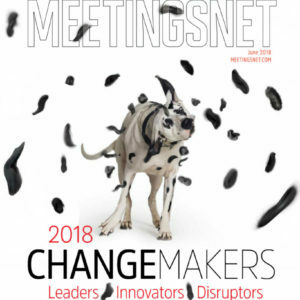 Recently named Changemaker by MeetingsNet, Francesca consistently shares forward-thinking ideas and innovations, including the creation of EcoVents, a division of Paragon Events Inc. dedicated to environmentally responsible planning. Applying her degree in Geography & Geology with a focus in Natural Hazards and Environmental Justice, she wrote a procedure for the company long before it was fashionable which implements eco-friendly solutions.
In addition, Francesca is known for providing awe-inspiring wisdom and professional advice, in which many attribute to fostering their own career advancements. In accord, Francesca oversees our Internship of Excellence program and has mentored over 50 interns in her tenure.
Based on Francesca's proven ability to maintain sustainable and profitable growth, while establishing effective policies and procedures, we are confident that she will succeed as Vice President of Operations for Paragon Events Inc. We look forward to Francesca's continued collaboration across our multiple, in-house departments.
Congratulations Francesca!