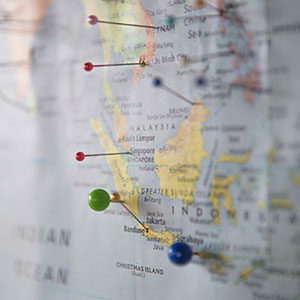 Whether large or small, local or international, incentive trips are guaranteed to have a positive impact within your organization. Incentive travel is a great way to motivate valuable employees and reward top performers. These programs can help to not only inspire your teams to increase sales, but also fortify employee satisfaction and loyalty. Careful planning and management are crucial to hosting a successful incentive program that gains momentum year after year.
Incentive travel management is one of Paragon Events' many areas of expertise and also one of our team's favorite types of events to facilitate! The following tips will help produce an incentive program that suits your budget, reflects your company culture, and produces favorable ROI.
WHAT ARE YOUR INCENTIVE TRAVEL PROGRAM GOALS?
Outline Your Incentive Travel Budget & Objectives
The Incentive Research Foundation
reports that 94% of executives at top-performing firms are strong supporters of incentive programs and consider them a competitive advantage. However, each company will have unique objectives for organizing an incentive program.
The first step in planning an incentive trip is to clearly establish and define your goals. This will help you to identify the target audience within your company. Once you determine the departments or key positions to incentivize, you can create internal qualification guidelines. This will also help you better measure your actual ROI later on. From experience, our clients often consider the following top objectives:
Increased sales
Increased productivity
Improved customer service
Lower turnover and absenteeism
Identifying some of these goals may also help to generate your program budget. How much is turnover costing your organization annually? Once winners meet the goals of the competition, how is that going to influence an increase in your overall sales revenue? Identifying these factors can help you delineate where to set your budget.
Generate Interest and Track Performance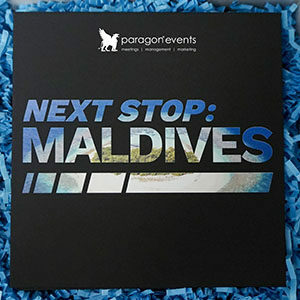 Once you have set your objectives and outlined the requirements of qualifications, get people motivated! Create excitement around the event internally to drive participants to work toward meeting their benchmarks. The Paragon Events team collaborates with our incentive clients to:
Create engaging event branding to entice employees
Hold a grand unveiling of the destination and qualification requirements (Do this early to build anticipation and excitement!)
Maintain a schedule of internal communication to promote the trip and encourage employees to embrace the challenge
The key is to keep your employees engaged and competing to win!
Incentive Travel Risk Management
For any event, risk management plans are a necessity. As industry leaders in risk and crisis management, Paragon Events assists our clients in developing emergency preparedness plans for their incentive programs. We recommend several health and safety measures throughout the event planning to ensure a smooth program flow. These include insurance, security, communication plans, destination research, and documentation of protocol for specific locations and venues.
MAKE YOUR INCENTIVE TRIP WORTHWHILE
Destination and Partner Selection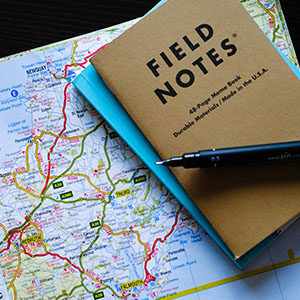 Guiding you to select the ideal destination for your incentive trip is the best part of our job! Who wouldn't enjoy researching the most fabulous way to reward people and experience destinations across the globe? Our team constantly has our fingers on the pulse of travel trends, unique hotels, and off-the-radar locations.
Destination appeal is an important factor in holding your team's motivation high. When selecting your incentive trip destination, there are several factors to keep in mind:
Value of your currency. Will you be able to get enough bang for your buck? Are you traveling nationally or internationally? Southeast Asia and New Orleans are current examples of great locations where your money will go a long way!
Tax benefits. Some destinations have little to no sales tax (Langkawi in Malaysia is one of our favorites!)
Hotel loyalty. Does your company receive perks from a certain hotel brand for business travel? Member points can be a bonus for your attendees.
Travel experience. It's important to examine the safety and infrastructure of your destination. Consider the general activity level for attendees and make sure to distribute strong, travel guidelines.
Once in a Lifetime Experiences
Creating highly memorable and authentic experiences is what incentive travel is all about. Trips build lasting memories, improve workplace camaraderie, and provide tangible experiences more valuable than money or cash bonuses. Paragon Events strives to provide options to our clients that are unique, once-in-a-lifetime opportunities. Picture this:
Swimming with whale sharks in the Maldives
Racing dragon boats in Malaysia
Sleeping in glass igloos under the northern lights in Finland
Experiencing breathtaking vistas of Victoria Falls in Zimbabwe on a train journey
Celebrating the full moon rise on the shores of Western Australia
Catching a Giant Tuna off the coast of Nova Scotia
Currently, a trend we are seeing is allowing guests to select their activities in smaller groups to create a more personalized experience. This is a great opportunity to incorporate activities focused on wellness and social responsibility as well.
Immerse in Local Culture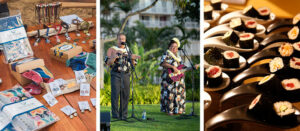 When planning your incentive program be sure to incorporate the surrounding culture into your itinerary as much as possible. Travel is all about experiencing new cultures and stepping out of your comfort zone! Here are some of the ways we try to blend in native traditions and connect with the local heritage:
Share naturally-sourced gifts and artisan products such as custom-tailored traditional outfits
Hire local musicians, artisans, and performers as entertainment to showcase historical styles
Incorporate local and regional delicacies into food and beverage menus
Think beyond the big box hotels and popular tourism sites (this is the secret to finding hidden gems in any destination!).
MEASURE YOUR INCENTIVE TRAVEL SUCCESS
Hard Dollar and Soft Power Benefits
Increased sales and productivity are major benefits of hosting an incentive program. There are several other benefits for your organization—some of which may be surprising. Take a look:
Improved employee engagement
Positive relationship building between employees and management
Enhanced customer satisfaction
Increased mindshare in the marketplace
Greater ability to recruit new employees and partners
Stronger brand compliance
The value of these benefits must be carefully considered and held in high regard. While hard dollars are very important, engagement, growth, and overall employee satisfaction can be defining factors for your organization.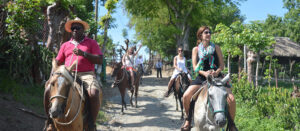 ROI Calculation Methods
The purpose of holding incentive programs is to achieve certain internal goals whether they are direct, implied, or both. That means it is paramount to be able to look back and report on proven results. There are several ways that we ensure our clients are truly calculating their return on investment:
Net income margin/incentive investment
Incremental sales year over year
Employee satisfaction measurement
Client satisfaction measurement
Executive and winners post-event survey
Aside from the subjective employee benefits, the financial payoff for companies as a result of incentive travel is undeniable. A report by Oxford Economics USA found that for every dollar invested in business travel, companies realize $12.50 in incremental revenue.
It Doesn't End Onsite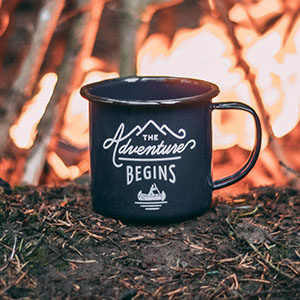 Once the incentive trip is over, keep the story going! Memories are built through reflection and reinforcement. Set up a post-event photo-sharing contest on social media. Those captured moments can be further used to motivate employees for next year's trip. Share impressions with your team through recap messaging or a short video to emphasize the value of the experience.
Incentive programs have boundless benefits for an organization. Let us put these tools into action and build a successful initiative that you and your employees will look forward to each year. Reach out to our team to learn how incentive travel can enhance your company goals.
This blog has been authored by Diane Ambrogio.