When planning an event, the thorough research and careful selection of your venue is key to success. Listed as one of the most crucial steps in the event planning process, after creating a timeline and budget, is selecting the location and event space. There are three fundamentals in venue sourcing for events — first, you must thoroughly research all spaces in your selected locations, then schedule a site visit for your top venue prospects, and finally, carefully contract the perfect space.
Uncovering the Best Venues
Before selecting a particular venue, you should decide on a general location that has the right attractions and experiences to support the event. Whether you have a particular city in mind or no idea where to begin, an experienced event planner will be able to guide you to choose the right destination. Several factors affect location selection, including:
Number of attendees
Attendees' ability to travel
Length and scope of the event
Client's desire for off-site activities and destination highlights
State of location's infrastructure, climate, and city rate structure
During the research phase,
our event team
uses their expertise combined with client feedback to narrow down the location list to two or three different cities. Even if a client has a specific city in mind at first, it's important to think outside of the box and present other options.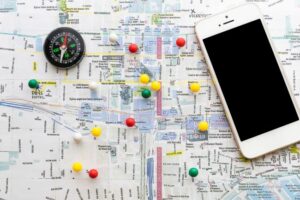 Pro Tip:
Always crosscheck other events happening in the area around your selected dates that may create conflict for attendance or drive up rates. Other overlapping events that occur nearby may impact:
Room rate: High occupancy in a hotel over certain dates allows the property to charge more for remaining rooms.
Room availability: Limited available space due to stacked events and an influx of room blocks can affect the number of rooms the hotel can offer.
Offsite location options availability: Other concurrent events may have off-site venues booked, limiting your options.
The attention the hotel can give you: The sales team and event staff are split between managing multiple events on property.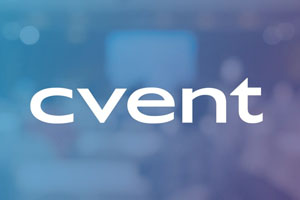 Once you have identified or chosen some specific locations, it is time to send out a Request for Proposal (RFP). You can circulate the RFP through hotel contacts or third-party partners like
Cvent
.
Paragon Events partners with Cvent,
hotel representation firms, and directly with hotels. While searching for viable venue options, it is important to leverage industry partners who may have insight into new, recently renovated, and existing locations.
Event Venue Sourcing Best Practices
Once all RFPs have been received, review each one carefully to narrow down the selection. Clients and planners must work together closely to choose a space that is right for the event while providing a cost-effective solution. This is why having an experienced team of event planners not only comes in handy but is a best practice! With each venue you want to make sure they have your basic event needs and key concessions:
Required meeting space: Is there enough square footage to hold your attendees comfortably? What are the ceiling heights? Are there columns to block visibility?
Budgeted food and beverage: Is the banquet menu in budget and is the hotel willing to work with you on the minimum and creative packaging?
Ample sleeping rooms: Does the hotel have the capacity for your event? How many suites and concessions are available?
No meeting room rental: Waived room rental based on meeting food & beverage minimum and general contract value.
Attrition percentage: Most hotels will offer between 10% – 20% attrition. You always want to ask for 20% or 25% and see if they will accept, or try a sliding scale of attrition!
After the initial proposals have been reviewed and your client has narrowed down the list to their top properties, it is time to conduct a site visit. During a site visit you want to keep in mind the following questions:
What are the hotel's capabilities for check-in? What does the VIP experience look like?
Is there proper office space and will storage spaces be keyed and monitored by security?
Are shipments received by the hotel or UPS/FedEx store? Are there fees?
Are there good opportunities for possible signage placement?
Site visits allow you to experience the space in-person while imagining your event come to life. After walking the space and understanding the layout, aim to narrow down your choices even further. Veto any options that don't align with the company's brand, messaging, and overall event theme. Once you've selected the top spaces, it's time to go back to the venues for final contracts and concessions.
Pro Tip:
Look during shoulder or off seasons when rates are more attractive. Negotiate for the lowest room rate and food and beverage minimum after running some qualitative data against your budget. This will result in significant overall savings for your client. A good contract should also include:
Attractive concessions: 1 complimentary room per 40 rooms can create cost savings on the final bill. Upgrades, complimentary boxes and receiving and in-house service discounts are all possible considerations.
Resale Clause: If the hotel can resell the room, you will not lose money in attrition or end up paying for the room on the final bill.
Construction or Rebooking Clause: This covers your client if the event needs to be postponed for any reason or the hotel decides to renovate or undergo construction during your event.
Complimentary Wi-Fi: Basic Wi-Fi should be requested complimentary in meeting spaces and guestrooms. Wi-Fi is essential and constantly used by attendees and event producers alike, so if you need to upgrade it is important to get the lowest rate.
Complimentary parking for local events: This helps to encourage attendance and alleviate client spend, especially in properties where parking can highly impact the overall nightly spend
Final Event Site Selection
Following a detailed evaluation and tour of the space, you can make an educated decision to select your venue. Create a list of pros and cons for each site to carefully examine the choices at hand. Establishing the proper venue relies on collaboration between the client's preferences and the event planner's expertise. Reviewing the opportunities and obstacles should streamline the decision process and lead to a venue that perfectly complements the event. Choosing an event location can be a lengthy process, but it is one of the most important steps in pre-planning. Give this process the dedicated time and attention it deserves! Remember to assess the space, location, and property:
Access and availability
Last renovation
Concessions
Health and safety measures
Location and "wow" factor
The proper venue sets the stage for the entire event and has a meaningful impact on the overall attendee experience. Paragon Events can guide your event through each stage of the event venue sourcing process from research to selection.
We'll take care of the heavy lifting, present your team with practical options, oversee contract negotiations, and maintain regular communications with the venue to keep you updated.
Contact us
today to learn more about our RFP services and to partner with Paragon Events for your next event!
This blog has been co-authored by Talisa Brooks and Randa Griffin.