Marketing for associations begins with understanding your members' behaviors and anticipating their needs. In essence, it is a science. While this may be the case, an effective association marketing strategy does not always require a large budget, as one might assume. There are many free and cost-effective solutions that any association should use to deploy a strong marketing plan. A strategic marketing approach can ensure your organization is communicating membership benefits to consumers throughout the industry. The strategic position you take will vary from association to association, depending on your budget and specific goals. However, two key components should remain the same: provide valuable content alongside compelling visuals.
Marketing on a Budget Basics
A diverse marketing plan understands that the entirety of your target audience is not consuming content on the same platform or in the same manner. The main tools we recommend utilizing to ensure your association is reaching a diverse population are social media, blogs, and newsletters.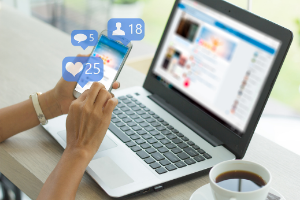 Social Media
Social media channels such as
Facebook
,
Twitter
,
YouTube
,
LinkedIn
, and
Instagram
are essentially free to use. Every association should have a presence on most platforms, which will provide consumers with information about your association. Consider the following:
What kind of events do you host?
What value do members take away from your association?
What differentiates your association from others in your industry?
Social media is also a primary place to interact and engage with members, which builds relationships and strengthens membership value.
Tool we love
:
Hootsuite
Hootsuite is a platform that assists with scheduling and planning posts on various social media channels. Offering a variety of plans and pricing, you are sure to find a package that fits your budget. Using a program such as Hootsuite allows you to plan and schedule your posts ahead of time. All too often, association volunteers have limited availability between their careers and their personal life. Hootsuite is a great tool to help you get ahead!  Scheduling posts in advance ensures your social media content is fresh, timely, and consistent without being a day-to-day burden.
Blog
A key benefit of membership in any organization is access to industry knowledge and best practices. Blog posts are a great way to share that information. Not only does a blog create a repository of information, but it will also help with search engine optimization (SEO). Think about how close to the top your organization appears on a Google search? SEO is key for keeping your association at the top of Google's results, increasing exposure, and reach. Invite members, sponsors, and industry leaders to author blogs on topics they're knowledgeable in. Your organization benefits from the content shared, while the author gains exposure as a thought leader in their industry.
Newsletter
Constant Contact, MailChimp, and Cvent eMarketing are great platforms for building and distributing a newsletter. They all offer both free and paid options, depending on the goals and purpose of your newsletter. You can include content such as upcoming event reminders, industry news, member spotlights, sponsorship requests, fun trivia questions, and more. These are also great opportunities to showcase your blog content! All these platforms will allow you to manipulate the layout of your newsletter in several different ways to create a custom design and functionality.
Tools to Take it to the Next Level
Content is key to a solid marketing plan. But even with great information, how do you make your organization stand out in a saturated digital marketplace? That's where the power of compelling visuals comes in. You need graphics for your social media posts, headers for newsletters, and images for your blog posts. Luckily, there are some simple, user-friendly tools for creating graphics and digital photo editing!
Tool we love:
Canva
Canva offers a wealth of free templates to help elevate your messaging. You can design anything from an Instagram post to a menu for your
annual gala
. Canva has standard templates, unique design ideas, and is completely customizable to meet your specific needs.
Tool we love:
Pixlr X
Pixlr X is a free platform for photo editing. You can crop, resize, retouch, and so much more! A few quick clicks can take your event photos from blah to beautiful. What better way to showcase how much fun your association members have at events than by sharing photos on your social media and newsletters?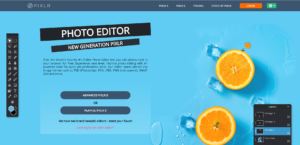 Resources we love:
Royalty-Free Photo Sites One important consideration when creating your blog posts and social media graphics is where the images come from and who owns them. Sharing photos you find on Google Images can be a costly mistake given copyright concerns. A recommended best practice would be to utilize a website with royalty-free images, such as
Unsplash
,
Pixabay
,
Styled Stock
, or
Pexels
. You can also use photos taken at your event by a photographer, but ensure you have their permission to use and edit the photos ahead of time. It is best to have your agreement in writing, whether through a formal contract or an email when working with a photographer.
Putting Numbers to Your Strategy
The final step of an effective strategy, even when marketing on a budget, is tracking and reporting. Now that you've shared a wealth of information, you need to measure, track, and report on how well your content is performing. This will provide insight into what content works well and where there may be areas for improvement. Google has a great set of tools that you can utilize to measure the success of your marketing.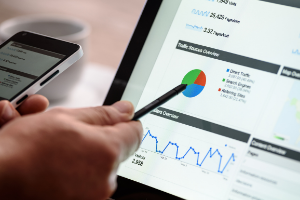 Google Analytics looks at your association's website traffic to track where users are coming from (Google search, social media, referring web sites) and how users are engaging with your content. You can identify how users found your website, what pages and content they viewed, how long they spent on your site, and much more. Your association can also use Google Search Console and SEO sites such as
Moz.com
to determine what words and phrases people are searching for that relate to your association's content. It is important to include these words in your web page content to boost the reach of your messaging for that page. The more frequently you use a phrase, such as "non-profit association" on your webpage, the more likely it is that your website will come up on the first page when someone searches that term on Google. Hootsuite also offers insight into social media analytics. After using it to schedule your posts, you can also collect information on how many people saw and interacted with your page. Most social media platforms also provide an analytics report to business profiles, although information may be more limited.
A Marketing Plan Tailored to You
In closing, a successful association marketing strategy does not have to be complicated or expensive. Focus on the value your association offers within your industry and create messaging that aligns with the goals of your organization. If you find yourself overwhelmed by the number of solutions available, are looking for further guidance, or just searching for a trusted marketing partner, look no further! Paragon Events has a diverse
team of marketing professionals
who have the skills and knowledge to execute a flawless association marketing plan, no matter your budget. Give us a call or
send us an email today
! Don't let another day go by without a strong marketing strategy designed to support and exceed your association's goals.
This blog post was authored by Ashley Jensen.