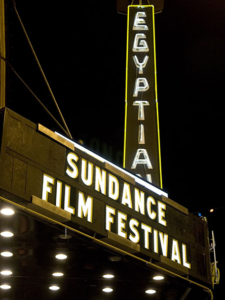 Earlier this quarter, Paragon Events had the opportunity to support the planning of a customer council advisory meeting for a Fortune 500 technology company at the 2018 Sundance Film Festival. Sundance is the convergence of the arts, entertainment, and technology industry. It is where cutting-edge technology meets A-List celebrities for the largest independent film festival in America. With amount of technology both utilized and introduced there, this event aligned perfectly with the client's dedication to creating environments for data and innovation to thrive.
Originating over 30 years ago, the well-known Sundance Institute and Festival fosters independent artists, risk-takers, and new voices in American Film. To this day, Hollywood takes over Park City once a year to introduce a global audience to groundbreaking work and emerging talent in independent film, while incorporating the latest media and entertainment technology. The nonprofit's staff of 180 employees connects from all over the U.S. to provide 25 residential labs, fund grants exceeding $3 million dollars, and offer ongoing mentorships that support more than 900 artists each year. Film enthusiasts anticipate this premiere event, that connects artists with audiences, to present original voices, inspire new ideas, and create community around storytelling.
From John Legend to Keira Knightley, stars filled hotels and restaurants for the highly anticipated occasion. Among celebrities in attendance were the Black Eyed Peas, who premiered a virtual reality adaption of their graphic novel, "Masters of the Sun: The Zombie Chronicles."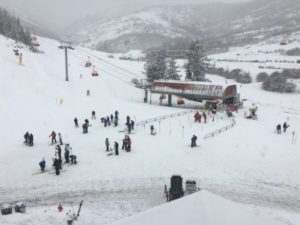 The client shared the experience with a select group of media and entertainment executives from NBC Universal, VICE Media, SONY, Technicolor, BuzzFeed, Qube Cinema, Tate Lee Technology and more. This opportunity allowed for an open forum between council members and executives to discuss the functionality of the industry products and collaborate on the strategic direction of the entertainment industry, including new forward-thinking technology.
Paragon Events collaborated with the client to carefully select Sundance as the meeting's destination. Upon the site visit with the client months prior, we were captured by the Grand Summit Hotel (Park City, Utah) and knew attendees would be too. Attendees are more inspired to remember a meeting hosted at a unique venue as opposed to a traditional space. On top of that, Sundance utilized our client's data storage tool for preservation of its assets, which served as a great way to see the product in action. The head of the Information Technology department of Sundance also came to speak and present a live demo of how the devices were used on premise. This hands-on demonstration strongly resonated with attendees, allowing them to understand the product's value.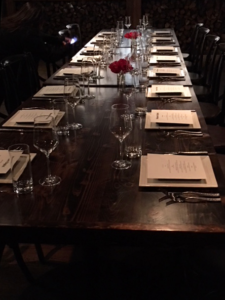 To further immerse guests into the full Sundance experience, they were welcomed with custom cashmere scarves, paired with local Park City Ritual Chocolates, and of course screening tickets to four films. Productions included Madeline's Madeline, Studio 54, Dark Money, and Time Share (Tiempo Compartido), all premier showings at this year's event. VIP credentials were also issued to invite-only events that included panel discussions, private concerts, and after parties.
As a final sendoff, guests were treated to a private dinner at the rustic-chic eatery, Firewood. Just located off of historic Main Street, the restaurant featured a five-course meal and wine pairing.
Once a low-profile venue for a small budget, Sundance has expanded to become a world-renowned media and technology extravaganza. From Augmented Reality to Artificial Intelligence and Virtual Reality experiences, Sundance has revamped its services to include powerful data storage tools and technology developed by our client. These assets allow for centralized archives of film footage, additional performance scalability, and a preservation solution.
Our final tips and takeaways for planning an advisory board meeting:
Tie your meeting into an event that pertains to the focus of the agenda. Engaging attendees with valuable experiences will allow them to take away useful insights.
Research who will be attending. You never know who you may run into and spark a conversation with which may lead to new business and networking opportunities.
Get to know the area. If you want to be in the midst of the action, know where to stay and where not to stay. The client may have a preference that can make or break their experience.
Intertwine your event with the location and surrounding area. It will help attract the event and reinforce the value of attending.
Develop a relationship with the event partners. These are the contacts who usually have the connections to exclusive gatherings.
Keep your attendees entertained. They traveled for a business purpose and for an experience that will enhance and grow their career.
Clearly communicate weather and attire. Depending on the location and season of your meeting, specific apparel may apply such as snow boots!
Paragon Events can help you identify creative ways to brand your event and partner with larger organizations that maximize your full meeting experience.
"Storytellers broaden our minds: engage, provoke, inspire, and ultimately, connect us."
-Robert Redford, President and Founder of the Sundance Institute