Association Management
Leadership and governance, financial best practices, and event strategy are services that all associations need. That's why selecting the right association management company requires thorough preparation and research.
Consider these crucial tips to ensure an effective selection process that will lead you to the right decision and the best long-term partnership.
Assess the Needs of Your Organization
Before beginning your search for an Association Management Company (AMC), the first step is to identify the needs and demands of the organization and what services can help fulfill those requests. Make sure your association has clear, identifiable goals when it comes to the expectations of a partnership.
Do you need full-service strategic oversight and management? Are you looking to grow and better engage your membership? How about assistance with association events and educational programming? Or would you require less frequent support with certain administrative tasks?
Ultimately, the company you hire should provide services that align with your specific objectives. The proof lies within their proposed Scope of Work (SOW). It's important to dig into the proposal and gauge their ability to successfully perform the responsibilities at hand. Once you understand exactly what their inclusions are, you can make some initial decisions about how confident you feel that the company can achieve your organizational goals. This is generally a great starting point for finding the perfect association management company.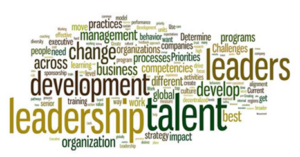 Paragon Events Full Service Association Management Expertise
Business Tenure & Stability
Managing an association requires a high-level of expertise that is developed and strengthened through years of dedicated experience.When looking for an association management company, investigate the company's history to determine their background and knowledge of the industry and any recent recognition by fellow peers. It's also essential to consider other factors, including client scope and type, number of employees, and any additional areas of service they may offer. This information is pertinent as it will help you narrow down the decision to find the best fit with the most value.
It's also essential to consider other factors including client scope and type, number of employees, and any additional areas of service they may offer. This information is pertinent as it will help you narrow down the decision to find the best fit with the most value.
12 years of full-service Association Management experience across various industries and locations
Over 30 years as an established business and internationally recognized brand
Entrusted by regional, national, and global associations
Professionalism is Key
Before a final company is selected, give yourself some time to get to know the AMC on a unique, professional level. Schedule a call or meeting with their leadership team to hear more about their management capabilities and style. Use this opportunity to determine how well they would collaborate and mesh with your Board of Directors and association's members. Their level of professionalism and enthusiasm will speak to their quality of work and communication style, which will transfer directly to your members and organization.
This pre-decision period is also your opportunity to learn more about the team that will be running your day-to-day operations. Confirm that they are business-driven, as well as hospitable, in order to successfully support the organization. Customer service is key!
[/cmsmasters_text][/cmsmasters_column][/cmsmasters_row][cmsmasters_row data_shortcode_id="0hyahwoqhk" data_width="boxed" data_top_style="default" data_bot_style="default" data_color="default" data_padding_top="0″][cmsmasters_column data_width="1/1″][cmsmasters_text shortcode_id="goddxvgn1k" animation_delay="0″]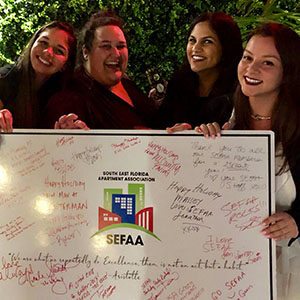 Paragon Events features a group of professionals able to take your member experience and service to the next level, this includes:
Association Managers
Events Specialists
Accountants & Bookkeepers
Chapter Administrators & Liaisons
Membership Coordinators
Strategic & Sponsorship Coordinators
Marketing & Graphic Designers
Business Strategists
When vetting potential Association Management Companies, their extent of respect and understanding reveals a lot about their company culture. Ultimately, a team that expresses their investment in your mission and goals will help you carry out your overall strategic plan. Regardless of the industry, a management team should be willing to immerse themselves into the organization by becoming subject matter experts and influencers.
Prioritize Service over Price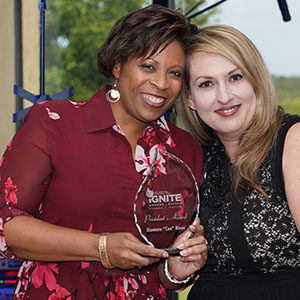 Perhaps one of the most crucial elements of an association is financial management, which should be closely reviewed in line with your final decision. However, be careful not to sacrifice the quality of service due to a limited budget. Study the company's services apart from their associated fees and then together to complete a proper evaluation. This way, you have a clear view of their value proposition and can accurately measure each service individually. To further customize your scope, you can always cross-examine the costs to establish high priority needs to include in the final budget.
Paragon Events is here to help navigate you through this process and tailor our scope of services to align with what is going to be the most profitable for the association.
Partnership Equals Growth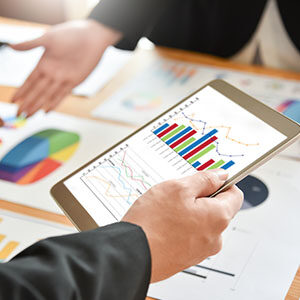 Finally, a reputable AMC will serve as an active partner by putting the interests of your association and members first. Other than simply contracting a service provider, look for an association management company willing to put forth the time, flexibility, and resources to help build upon your vision. In the end, the purpose of this company is to guide your organization's strategy by providing skilled direction and fostering prosperous growth.
Hear it from Paragon Events "Our focus remains on the business objectives, including the governance, policies, and procedures of an organization, so that the leadership may concentrate on furthering the association's goals and delivering a positive impact to their members, businesses, and profession."
Choosing the Right Association Management Company
The final decision may not be a simple one, but every part of the process is vital to the success of your association. Remember to dedicate time for research, review, and necessary dialogue with the company to empower you and your stakeholders to come to an agreeable conclusion.
Review Paragon Events' extensive scope of Association Management Services to see how a steadfast and skillful AMC can create a positive, lasting impact on your organization.
Paragon Events provides full-service association management and event solutions to successfully administer the operations of an organization while extending strategic guidance and support. Our in-house team of professionals works in tandem with the Board of Directors to provide unsurpassed value and achieve the specific goals of the association's members, volunteer leaders, and stakeholders.
This blog has been authored by Karen Rocha.