Xiomara "Cee" Clarke-Butler, QAS
Assistant Director of Associations - MPI, SEAONC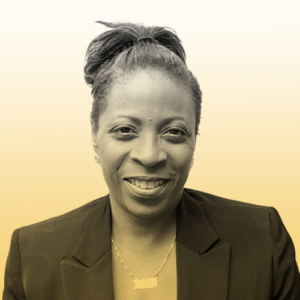 Xiomara "Cee" Clarke-Butler, QAS, serves Paragon Events as Assistant Director of Associations – MPI, SEAONC. She manages the Tampa Bay Area, Greater Orlando, Virginia, and Philadelphia Chapters of Meeting Professionals International. Cee has a rich background in association management and brings forth years of networking and management experience to Paragon Events. Cee directly contributes to the growth of the association management sector of Paragon Events. Cee is responsible for planning association meetings and events, onsite registration and support, training staff, and developing creative marketing strategies to grow small businesses. Cee is also integral in the training of our in-market liaisons that serve our association chapters. She is a member of FSAE and serves on the Diversity, Equity and Inclusion Committee to help make a difference.
2018-2019 MPI Greater Orlando President's Award Recipient
2018 MPI RISE Member of the Year Award Nominee
2016-2017 MPI Tampa Bay Area MVP Award Recipient
Bowling and brunching with friends!
"My mission in life is not merely to survive, but to thrive; and to do so with some passion, some compassion, some humor, and some style."
-Maya Angelou